Fundraiser | London Marathon
By Neil... 15.02.2016
"Quite an exciting week, last week. 33 miles of running, culminating on Valentines Day with the Deal Half Marathon (2nd consecutive year I've been out all day running - I have a very understanding wife!)
I'm in good shape in my preparation for the London Marathon, somehow my calf injury cleared up all on its own (how does that work?), and I'm enjoying the cold but very necessary early morning/late night runs!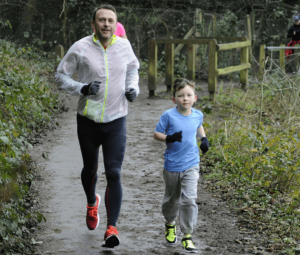 I have a passion for the work that YLF do, due to my wife and I being foster parents for the last 7 years. We look after 3 boys, as well as having 2 of our own (cue jokes about watching football on TV every day, mess all over the house & loo seats!) We are all regulars at 'Parkrun' on Saturday mornings in Maidstone, where this Saturday I am doing my 100th run!!
Parkrun is a free community running club, all over the UK, and is for all ages and abilities. My boys and I have made lots of friends and in case you haven't guessed, I am a big fan and can thoroughly recommend it for all who are tempted to get fit but also get involved with their local community.
This week I have runs on Monday, Wednesday, Friday, Saturday & Sunday, totalling 36 miles. Can't wait!
Thanks to all who have sponsored me so far! I hope to secure some sponsorship events this week with some local schools and Maidstone Army Barracks, so we are well on the way to raising very valuable funds, but more are needed!!
Have a great week!"
---
Visit Neil's fundraising page at: