Our elves have gifted Christmas joy to over 3,400 young people thanks to YOU!
Gifts Galore...
Each year YLF appeal for gift donations to give to young people across Kent and Medway who would not receive one at Christmas otherwise. We are delighted to have received thousands of gift donations which have been delivered out this Christmas!
We are so blown away by this amazing support and appreciate all the gift collections donated from businesses, individuals and other organisations. We are so lucky to have such a supportive community around us, who have helped us to spread some joy this year and whose generosity will help to make Christmas a less painful time for the young people we support – view our photo gallery below!
The last gift has now left the building, totaling over 1,400 presents that have delivered on the YLF Santa sleigh! Our team of Elves, made up of staff, social workers, Early Help workers & foster carers, volunteers, worked hard to sort, wrap and deliver these out in time for Christmas. A huge thank you to the teams from One Savings Bank, Kent County Council and Co-op Loose Road for volunteering their time to support us – watch the teams in action here!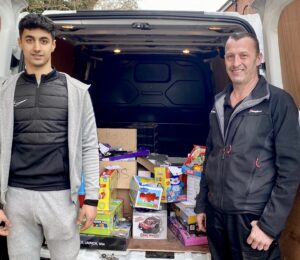 We also welcomed YLF Care Leaver, Mohamad to the office for a days work experience, giving him something to add to his CV which will help when he applies for jobs! He got to work sorting and wrapping gifts with our amazing placement student Mickie and helped to sort, wrap and load gifts to be delivered out to young people! It was very special for our team to see a young person so eager to help other young people in similar situations and a delight to have Mohamad around – more on this here!
---
With special thanks to our biggest group of gift collectors to date: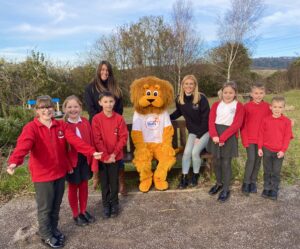 Bluewater Giving Tree – Albany Funerals – The Oak on the Green Bearsted – Barn Lodge Childcare, Wincanton plc – Maidstone Grammar School – Co-op Loose Road – Allington Primary School – Eccles Primary School – Interpersonnel Ltd. – The Pumproom at Copper Rivet Distillery – WarnerMedia & Give To Get – Snap Fitness Ashford – Civil Service Insurance Society – Miss Lauren's Baby Ballerina's – Essex Thermal Services – Amelia & Shelley group collection. AND…all the amazing individual donors too!
---
"I dropped off most of the presents to families in Thanet on Friday, it was the highlight of our week, just to see the happy faces and relief on some parents faces."

"Some of the families we support have had COVID and have been unable to go out and get presents. These gift donations have meant so much to our families and young people – thank you!"

"I gave the gift to Tom and he was really quite taken aback. You must be our Christmas angel."

"I can't put into words the difference these gifts have made to the young people we support. Finally they can go into school with heads held high, able to chat with friends about presents they have received this year. Thank you thank you thank you."
Christmas Campaign Cheer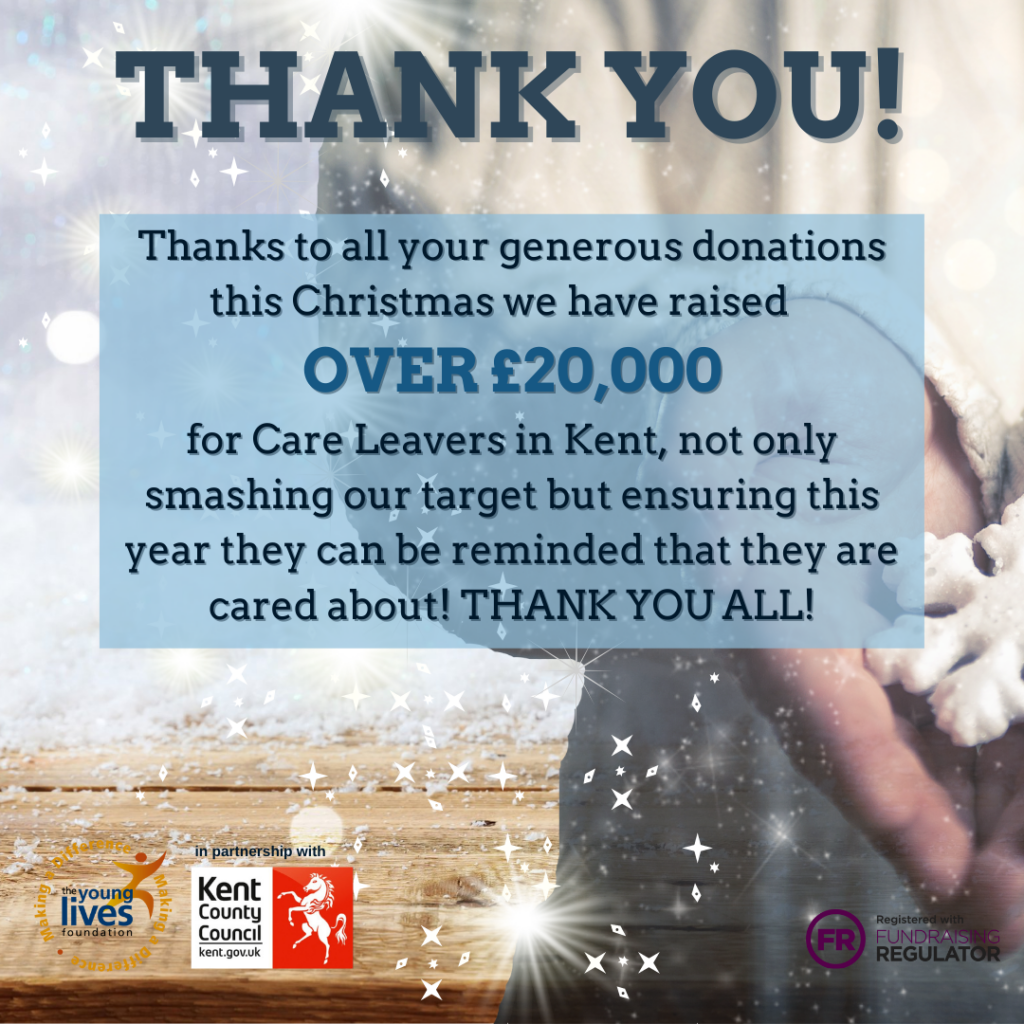 Young adults who have left or are leaving foster care can become extremely isolated and for many it will be their first Christmas living alone this year. So we appealed for donations in a campaign partnership with Kent County Council, towards helping reassure these young people that they are valued, thought of, and cared for.
We are delighted to announce that the campaign has raised over £20,000 providing over 2,000 Care Leavers in Kent with a gift this Christmas!
This is a remarkable achievement and we are very proud to have been able to achieve this. A HUGE THANK YOU to all who generously donated – thank you all for helping us to share kindness this Christmas! We really appreciate your support in what has once again been an unusual year.
"Being a care leaver is not easy. It's daunting and scary to say the least, let alone the fact you're totally on your own. It's nice to know people out there really care."