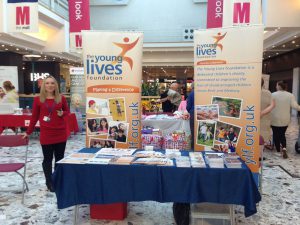 Here we are!! All set and ready to start spreading the word about the valuable work we do!
Find our stall in The Mall, Maidstone, today and tomorrow only.
Stop by to find out more about the services we offer to disadvantaged young people and find out how you could help too!