A message from our CEO...
To our YLF Family,
It has been a really challenging time across the world and the impact of the pandemic on people's lives is clear to see and there is still so much uncertainty around the long term impact. But in the midst of these difficulties, I have been blown away by the support, passion and innovation that has been shown by so many people towards the Young Lives Foundation and I want to genuinely thank each and every person for their invaluable support at this time.
I am so proud that we have been able to maintain key services for vulnerable people, sustain support for children and families who needed us, mobilise and respond to immediate needs for those who were impacted the most, adapt to a new way of working and launch new fundraising campaigns to replace existing plans in place for events etc. YLF has been there for people during the most difficult circumstances and we will continue to be there as we return to a new way of life for the remainder of this year.
This would not have been possible without the support of so many people who have given their time, emergency funding, donations, gifts, advice, guidance and energy. We do not underestimate how fortunate we are to have this support and we are humbled and grateful for it.
On behalf of all those we work with and support – THANK YOU for being a part of the YLF Family.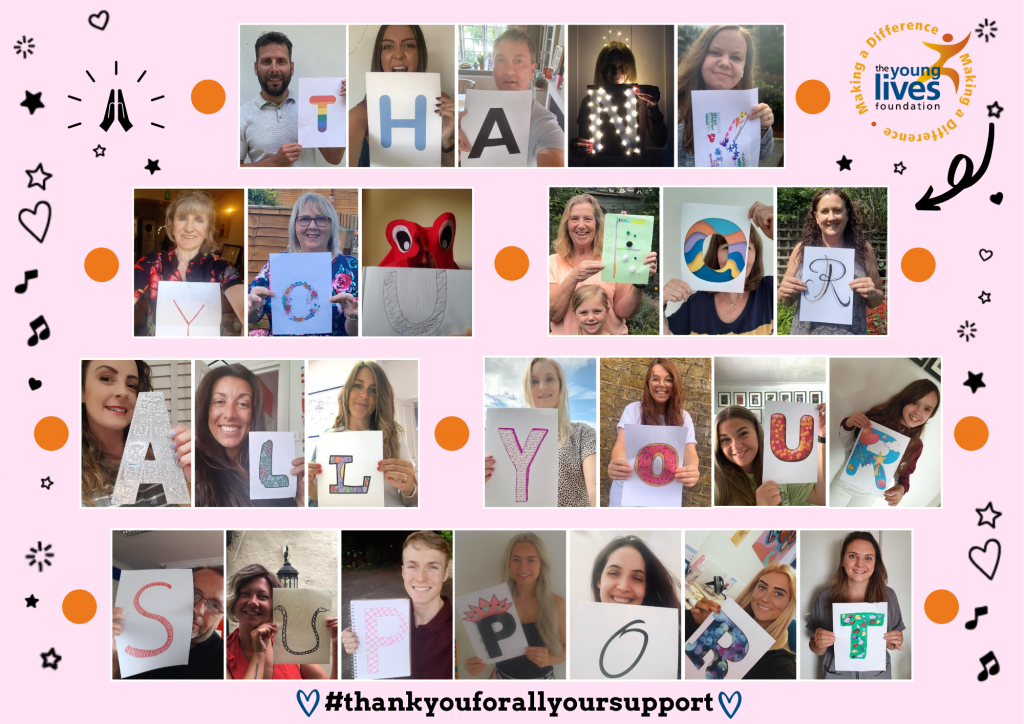 A special thank you also goes to...
…our wonderful Appropriate Adult team of staff and volunteers, who have worked tirelessly as keyworkers throughout this pandemic, putting themselves on the frontline in order to support the most vulnerable in custody.
Thanks to the dedication and hard work of the team they have attended over 674 callouts during lockdown – which works out at around 7 a day! Well done to all the team!
"This is a phenomenal achievement, that I know has not come without hard work by many – not just volunteers but the YLF staff too. The provision of Appropriate Adults is essential to the delivery of a first class service to the people of Kent, both in terms of victims and witnesses but also in terms of vulnerable people who find themselves suspected of criminal offences. We should all be proud that we have worked together so closely to continue providing AAs throughout this pandemic."
– Nick Finnis, Head of Custody for Kent Police