YLF Kids Meet Brad Pitt! (Sort Of!)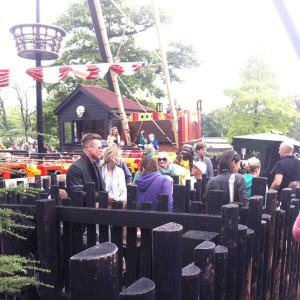 Well, it's not every day that you get to mix with A List Hollywood celebrities but the group of young people that visited Legoland with YLF this weekend did!
Luckily for us we had booked our second successful visit to Legoland Windsor on the same day as Mr Brad Pitt and his children. It has to be said that the staff at YLF were much more star struck about this than the children aged 5-10 were; they were more excited with the rides and attractions. Justin, aged 9, seemed completely underwhelmed and commented "Who's Brad Pitt... and when can we go on the log flume?!"
However, YLF team member, Lucy, said "He was lovely and very sweet when I spoke to him, it's a real shame he didn't want his photo taken with me though!"
Brad, or no Brad, all the young people who came to Legoland on Saturday had a thoroughly enjoyable day with YLF!