Take a peek into our recent activities with our Legends crew...
Egg-citing Easter
It was great to finally be able to see an ending to the 'behind-the-screen' group activities with lockdown measures lifting. Whilst some recent Legends activities did take place on Zoom, we did find opportunity for some small in-person sessions to take place over the Easter break! Yippee! Check it out: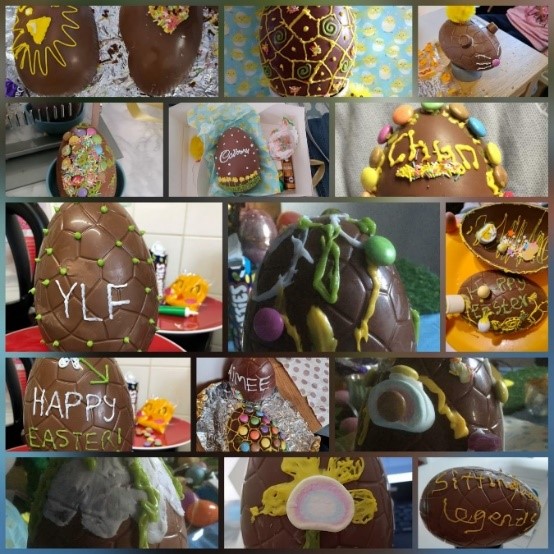 Decorate Your Own! A Zoom session was held for our Swale Legends before venturing back into the outside world but it didn't stop them from getting creative and decorating Easter eggs! Delivered to them in prep of the group, with a selection of goodies and treats, it was difficult not to tuck in before they started but it was a fab way to enjoy the official last Zoom session! Yay!
"It was really fun to do, it was something different and very tasty!!" – Michael

"Tom and Theo both loved doing it, so nicely presented and fun."

"The kids really enjoyed egg decorating! Mason didn't want to decorate his at first and Holly commented on how she thought they were really cool little sets!"

"Both kids really enjoyed this! After the session, they got even more creative and decorated other eggs they received!"

"Milly and Josh loved decorating the Easter eggs and even more-so, eating them! There was lots of little bits to decorate them with – some getting eaten during the decorating stage!"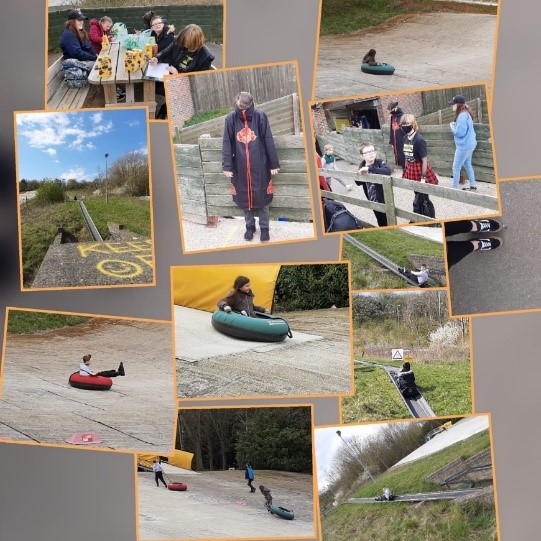 Slipping and Sliding! Some of our Swale Legends were able to meet outside for the first time in over a year for a fun filled day of tobogganing and snow tubing! They had a blast racing around the track and sliding down the slopes! After all the excitement they sat down for a yummy ice cream and hot chocolate – it went down a treat!
"It was so good to be back and to have fun with friends I haven't seen for so long!" – Lola

"The tobogganing was so much fun! I felt like I was flying down the track!" – Jacob

"I loved the snow tubing and the ice creams!" – Ryan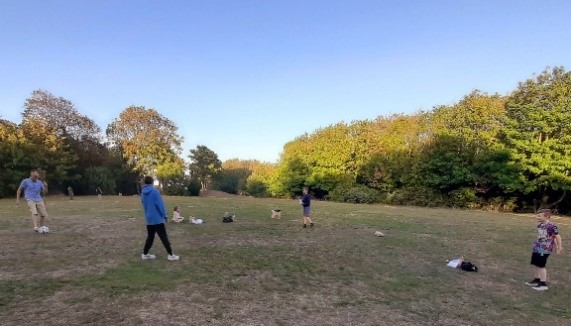 Park Life! WOW! It was good to be back face-to-face with the Legends in Thanet. We had a great time enjoying the sun and catching up in the local park. The young people were so happy to see each other again and they all made our new young people feel welcome to the group. We played games like piggy-in-the-middle football but also chilled whilst making dry clay bowls and dishes before giving out much deserved Easter eggs!
"It is so nice to be back seeing you all."

"Thank you for today I enjoyed it for my first time at the group."

"Thank you for my Easter egg – I've had fun today."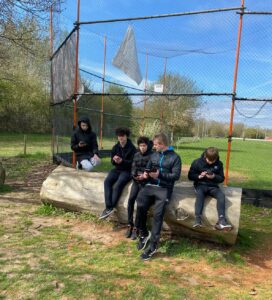 Pokemad! Our Gravesham Legends met for their first physical meet up in nearly 6 months, heading outdoors for some Pokemon fun! Whilst exploring the local area, they set out on an adventure to catch Pokemon in Pokemon Go! Once the adventure was over everyone enjoyed their Pokemon card themed goodies, which everyone was super excited about getting! We can't wait until the next meet up!
"It's just so good to see my friends again… and I love pokemon cards." – Reece

"I caught a Pikachu on the walk and got a shiny Pikachu card too!! Yesss!" – Samson

"I couldn't get him out of the house but now all he wants to do is pokemon go walks!" – Parent

"Can we do this again next time?" – Yaalavan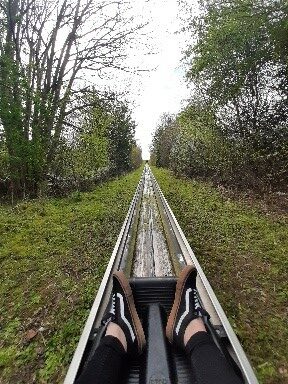 Gone Tobogganing! Some of our Senior Legends were able to meet up at Chatham Ski Centre for a day of tobogganing and a picnic lunch. The sun was shining and it felt great for everyone to see each other in person again! The group were getting competitive on the toboggans, entering into time trail races stirring up the competitive nature of some of the group led by one of our fab volunteers. It was also great for the group to just catch up and chat about how things have been for them over the last few months and how we are looking forward to a summer with less restrictions.
Pizza Supreme! During the holidays we enjoyed a pizza making cookery session over Zoom, and although everyone is getting a little tired of living online, it was actually an awesome activity to do altogether! Pizza kits were ordered from Saucy Dough in Gravesend and delivered to the young people wanting to take part who then hooked up for the session led by one of our fab volunteers. The Legends culinary skills were tested but all in all they produced simply awesome pizzas. It was great for them all to be involved and then getting a slice of the action! The group supported each other along the way to achieve a delicious outcome and as it was a popular session we will be repeating a cooking theme in the next coming weeks with Chicken Fajitas on the menu!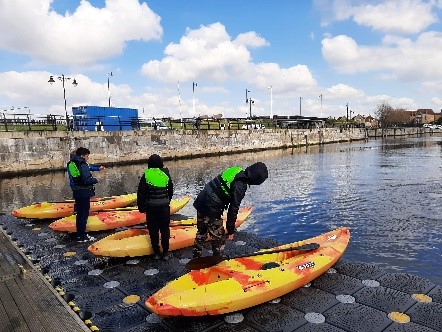 Countryside and Kayaking! Our Medway Legends had an awesome time exploring the countryside at Capstone Park and whizzing down the toboggan run at the Ski Centre. To finish the Easter Holiday's they had the awesome opportunity of cruising in kayaks around the river Medway topped with yummy desserts at Creams after.
"I have never been tobogganing before, it was actually really good fun. I would love to come back again."

"I loved kayaking! The water was a bit cold but it was really fun!"
Thank you to our major funding supporters, BBC Children in Need, the Masonic Charitable Foundation and The National Lottery Community Fund for allowing us to be able to meet and engage with one another through our Legends Programme!