Easter Holiday | Fun Fun Fun!
This Easter, YLF has been busy giving young people the opportunity to be involved in some extra fun positive activities! All with thanks to fundraised money from BBC Children in Need, Global's Make Some Noise, Kent Community Foundation and Sir James Roll Charitable Trust.
DREAMLAND MARGATE
An excited group of 12 arrived at Dreamland for a fun afternoon of retro theme park rides - and how best to start the day than a ride on... The Scenic Railway!
Everyone enjoyed stomach-churning ups and downs of all the rides including the spinning barrel and G-Force lift. The group all commented on the beautiful views too from up high!
We also had to say a rather sad goodbye to one of the oldest members of the group, Ronnie - Dreamland's biggest fan! Everyone wished him the best and hope he continues his love for Dreamland.
"Thanks YLF for all that you have done for me" said Ronnie
"I have had an awesome day but it was sad to say bye to Ronnie though" said Ellesse
PAINTBALLING
An eager bunch of youngsters headed out for a day of paintballing! In the first session, the group enjoyed many different games, from 'Zombie Apocalypse' to 'London' themes and an all out 'Aeroball War'. Over lunch, some winning tactics and team strategies were planned - but who was going to be the winning team?
After what felt like several miles of running, a smothering of paint splats and some sore bodies it was time to head back to base and find out the score.
Well done to all who took part in the day and especially to the winners.. the Purple team!
"I have never been paintballing before so it was so good to be able to" said Ryan
"I loved the London scene, it was really cool to run around and try and blast paintballs at everyone" said Jasmine
CHESSINGTON WORLD OF ADVENTURES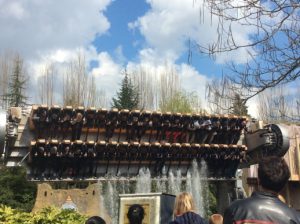 On this perfect sunny morning our cheerful group of youngsters happily sang along to the music on the radio as they journeyed to Chessington World of Adventures, ready to take on the rides!
Now it was time for the fun to start - there were several who took on the Vampire Ride more than 3 times and of course the classic boat ride through Bubbleworks. For those who were willing to get a lot more of a soaking, there was Ramases Revenge!
With so many favourite rides and even a zoo, the group felt there just wasn't enough time in the day - but a fun-filled day in the sun took its toll as they all snoozed on the minibus ride back home!
"Thanks YLF, this day was really fantastic" said Chloe
"My favourite ride was Bubbleworks - I was trying to splash everyone too!" said Lewis
"Today has taught me how to be patient because I had to queue up for the rides" said Amy
"So when can we go again?" asked Shakila :-)