Fundraiser | London Marathon
By Neil... 19.04.2016
"Hi Everyone!
As I write this, its just 5 days to go until the London Marathon - aaarrrggghhh!! :-)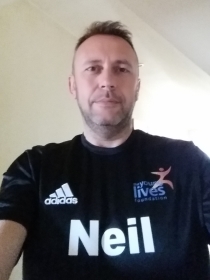 All the expected doubts have been kicking in for days now, "have I done enough training?", "have I done too much training?", "is my race strategy too easy/difficult?".
Having been in training and focussing on the 24th April 2016 since early December, I can't wait to get this over with now for all sorts of reasons! I'm proper excited though!
I've checked the stats again, turns out I've ran over 500 miles in training since December, going out on average 4 times per week.
The training for Spring marathons is always challenging, with early/late runs in bitter weather conditions, but I can honestly say that I have enjoyed every minute of it, mainly due to the running club friends who have joined me. Running is such a social activity, and great for making new friends.
I hope to complete the race in under 4 hours 30 minutes, my form suggests this is more than possible - so fingers crossed that all goes to plan on the day!
Thank you so much if you have sponsored me for the event - and it's not too late to donate!!!!
See you on the other side!"
---

Visit Neil's fundraising page at: