We had a 'flipping-fun' February with a bit of fitness thrown in too!
Our Blog of Highlights...
The February half term was a bit different to normal and we may have been stuck at home, but that didn't mean we couldn't have fun! The best bit was that we had the chance to join together online as one big group when we normally meet separately – a first!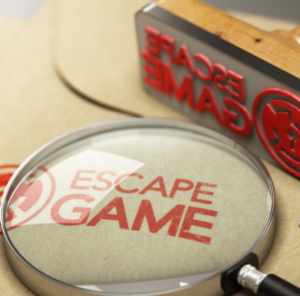 Mansion Impossible! Some of our Legends took part in a thrilling virtual panic room. To solve the mystery and find freedom they had to piece together the clues and make their way through each room to escape the mansion! Teamwork was crucial in our challenge to break out so our Legends put on their detective hats and worked together to make sense of this spooktacular puzzle!
"I'm very glad I wasn't actually trapped inside the mansion!" Jasper

"I surprised myself with my quick thinking, it was fun working out the puzzles and trying something new" Oscar

"It was so much fun, we all worked well as a team!" Lizzie
Tired-Out Tuesday! A morning workout session that was upbeat and got the heart pumping – what a great way to start the day! Promoting all things 'health and wellbeing', our Legends enjoyed their morning workout and finished off the session with some relaxing breathing.
"I loved this work out – I feel energised and ready to start my day! Thank you!"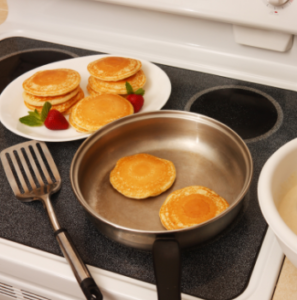 Flipping-Fun! We took to our online cooking class where YLF Leader, Lucy, showed us how to whisk our eggs, butter our pans and flip those pancakes! We had great fun watching each other attempt to flip a pancake, nearly drop them – and even witnessed some scrambled-egg-looking ones – there was a lot of…
"I don't think my pancake should look like that, should I throw it away?!"
…but it was more about the good laugh with had with eachother. And does it really matter what a pancake looks like?! Surely it just needed to taste great?! They did – that was for sure!
Group Gaming! We have been privileged to have our Gravesham Leader, Matt, hosting online Xbox and PlayStation gaming sessions for our Gravesham Hub over the past few months. With its huge uptake and positive feedback we decided to pilot a Legends Half Term session open to all our Legends members! It's a great way to engage those less likely to partake in face to face activities straight away but helps build rapport with other Legends members and leaders helping to put names to faces when they meet up!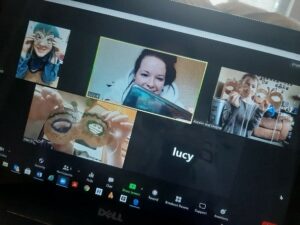 Fortnite and Minecraft have been the most popular games to play! And everyone has been loving the sessions that are carefully and safely monitored.. perhaps something we will continue to do in the future!
"He was buzzing after the session and so pleased he joined in. He said he really enjoyed it, made new friends and can't wait to play again in 

the future" (Parent)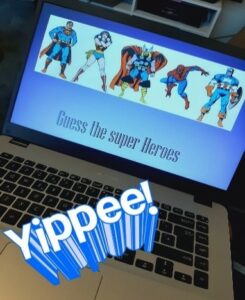 Deliberating Detectives! Our senior Legends took part in an online escape room activity where we were thrown into a virtual crime scene. Working as team we worked though the given puzzles and clues in an attempt to solve the crime and find the killer. The group acted as awesome detectives working through each stage together and collating all evidence in coming up with suggestions ideas and differing perspectives on what they thought had occurred and who was responsible. With much deliberation and thinking we were able to solve the crime. Think there are some future detectives in our midst!
We also held online checking-in sessions, quizzes, mask making, and ended the week with a relaxing yoga session. What more could we ask for in such a strange time?!
Thank you to our major funding supporters, BBC Children in Need, the Masonic Charitable Foundation and The National Lottery Community Fund for allowing us to still be able to meet and engage with one another through this difficult time in  lockdown.