Inside India | On Top Of The World
21/08/2015 | CiCC are on top of the world!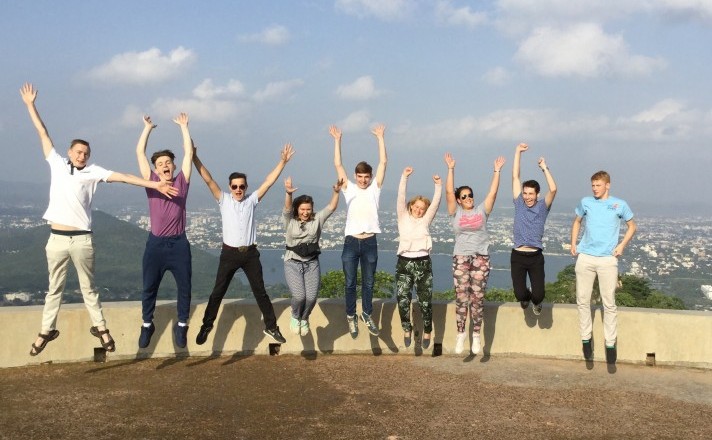 Following another successful morning of teaching in the school, where after a week we can see real progress being made with the children, our Inside India volunteers were treated to some breathtaking sights of Udaipur.
Our hosts drove us to Monsoon Palace where for the first time we were able to take in the beauty of Udaipur, Rajastan - City of Lakes. The journey itself was memorable as we encountered winding mountain roads but what greeted us at our final destination was simply breathtaking.
"This is amazing! I can't stop staring at the beautiful views." Tiff
"Whoah! I've never seen anything like this before!" Terry
Our group of travellers tried to capture the beauty by taking lots of photos and enjoyed each others company with the backdrop of the city.
But it was not just our own company we enjoyed - we were soon joined by a family of wild monkeys! This gave the group more photo opportunities and the biggest challange yet - who can get the best selfie with a monkey!
After admiring the views and taking it all in, we had a brief tour of Monsoon Palace to step out of the other side to more spectacular views of the mountains and sunset. The group reflected on their first week of Inside India as the sun disappeared behind the clouds and were enthusiastic about the week to come!
"I am not a big fan of heights but I really enjoyed the views. My favourite part of the day was seeing wild monkeys so close up!" Matthew