We celebrated a moment in history together this half term with heaps of fun!
To kick the half term off, some of our Medway Legends headed to Gillingham Park for a picnic and party with plenty of dancing, team games, and fun together!
"I've loved the music and dancing."

"Parties and party food is the best!"

"This is really fun we should do this more often."
Young people had a quiz regarding the royals and even learned some fun facts about The Queen and her palace!
It was a great positive mood-boosting activity and confidence builder for the young people and definitely boosted their endorphins from all that dancing!
Thank you to our volunteers who brought food, decorations and joined in on our celebrations.
"It was amazing – all the young people got along and celebrated."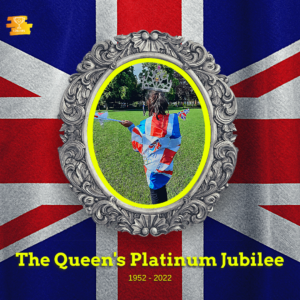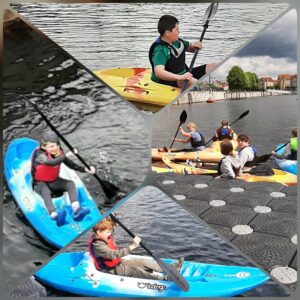 Then our Sittingbourne Legends decided to hit the water in true hardcore legends-style…
They went kayaking in the hail! How brave were they?!
This really helped build their confidence and broaden their horizons, as well as educate them about other places other than Sittingbourne!
They got to go somewhere new, try a new activity, build positive relationships, and encourage each other as they kayaked around.
"What a brilliant time! I didn't want to go onto the water but saw everyone having such a great time… with help from staff, an hour later and I didn't want to come off the water so glad I gave it a go!"
We had a really 'Ice' time this half term, just chillin' at Planet Ice Gillingham!
It was a great opportunity for the young people to spend time together to build resilience, and have fun. Especially as many had never been ice skating before. Almost everyone in the group was new to it and they all stayed frosty!
It was a popular choice and many can't wait to go again!
"This is the first time I've been ice skating, it's really fun – can we come here again?"

"This is my first group trip – I've made some new friends and I can't wait for the next trip!"

"Best bit was watching one of our group leaders fall over constantly 😂"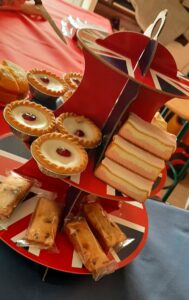 Finishing the week just how we started it, we had the last of our Jubilee parties with our awesome Thanet Legends!
There was hotdogs, games and sports galore! What a great time together!
A chance to celebrate a moment in history together and have lots of cake.
We played fun card games and a good old game of giant noughts and crosses too!
It was great to see them all celebrating The Queen and being able to to talk about our country's history.
"This is my first time here today and I have enjoyed myself and loved the cakes!"

"This was so much fun tonight!"

"We will be part of something that people will talk about in the future – that's amazing!"

"Thank you for a lovely time."