Last week of the summer holidays
Last week of the summer and the young people got to head off to Stubbers Activity Camp; find below what the young people thought!
We got to Stubbers; it looked pretty cool; we put our stuff in our tent then went to dinner and enjoyed some great games of manhunt. The next morning we split into groups and started activities. We tried a new sport called paddle boarding, then did a group building activity and ended with the banana boat. In the evening, we gathered around the fire and spoke about our day.
The next day we stayed in the same groups but had more rivalry this time because we did laser tag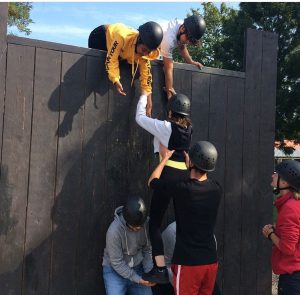 against each other and had a lot of fun. We also tried something new again which was jet skiing. It was amazing, overall I think Stubbers is the best activity centre that we have been to, it was AMAZING!!!. Thank you YLF!
"I loved banana boat"
"Paddle boarding was awesome"
"I thought 4X4 driving was the best!"