Sliding, skidding, wet go karting!!
Wednesday 9th August, was a rather wet day, but this didn't stop us from loving our Go karting afternoon!
The young people were split into two groups, so they got the chance to whizz, skid and race around the Bay Meadow race track.
Each group took it in turns to race the others around the track and find out who was to be crowned the racing king or queen in each group?!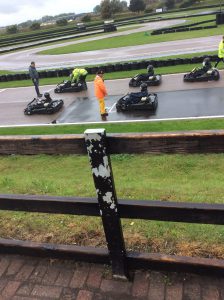 Both groups were very competitive, this made it a close call for all young people.
So at the end who was to be the winner?!..... It was too close to say, so as always everyone was a winner!
Young people said this about the go karting:
" The most fun I have had in ages"
"I loved being able to drift the karts around the corners"
"I learnt a lot about driving a go kart"
" It was awesome, amazing and fun"