Escape escapades, high ropes and high hopes - it's the start of summer holiday fun!
Escape Room Escapades
Freedom! Yes, some of the young people wanted to see what it would be like to escape the terror of the escape room.
With torches and bravery at the ready, the group used wit and skill to avoid being captured by the crazed killer. They escaped handcuffs, and ventured through the room, raiding it for clues at Chatham's, Escape Room. They completed the room with seconds to spare, convincing the killer with their ear-piercing screams that they should be freed!
"It was sooo scary; it was like it was real!"
"It was scary but so much fun!"
"I am pleased we got to do what we asked to do – thanks!"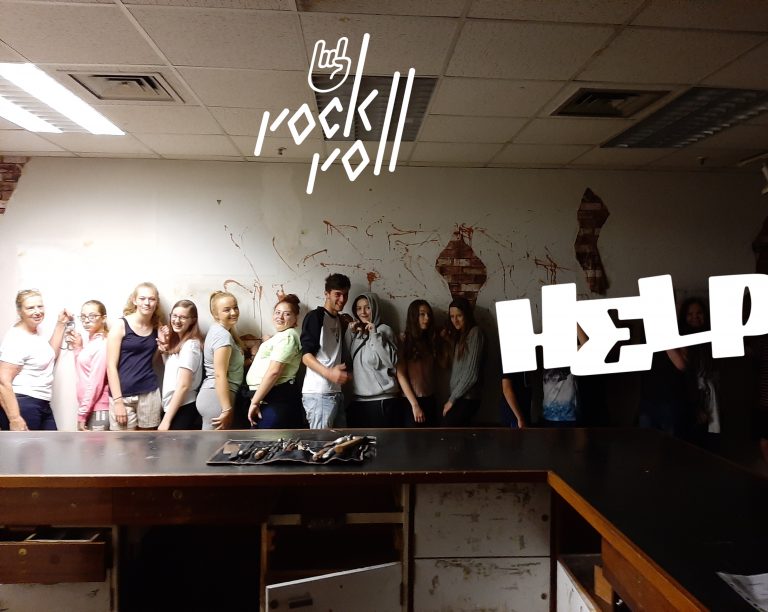 High Ropes and High Hopes
High Hopes! Some of our brave 7-11 year olds headed out on a 24 hour adventure packed with exploring, climbing, pool kayaking, and swinging from high ropes among the trees.
The 24 hours were filled with facing fears, building positive relationships, learning new skills, and making our YLF group workers do everything first to check it was safe! Hmmmm…
"I was sooo scared of climbing the wall; I was so pleased that I did it, I really felt like I faced my fear and I am really proud of myself!"
"I really enjoyed kayaking. I had never done this before; it was really fun."
"Oh I hope we can come again some time!"
"I did struggle with the exploring but did my best – having to use a map wasn't really for me!"
YLF would like to say a massive thank you to the Overstone Fund and The Kent Community Foundation for making this possible.