The BIG Match! | Cool Conditions!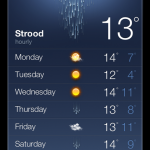 Fear not! We have ordered dry weather and no gales for Wednesday's BIG match between children in care and Medway's finest social workers!
Ideal conditions are forecast for Wednesday so here's hoping for a full squad, a great match and a whole ground full of supporters!
Bring it on!