Wales | 9 Days and Counting!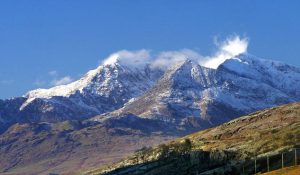 There's only 9 days to go until Wales and the young people are sure to be packing by now! We can't wait to try out the activities at Kent Mountain Centre that may be a little scary but exciting and so much fun. We hope to return with many amazing happy memories from the experience.
Here at the office we are preparing by practising our Welsh accent which isn't going too well and we currently sound awful - we aren't quite sure where we sound like we come from but it's definitely not Wales!! Lucy, the Positive Activities Coordinator, has even been trying to learn a few words in Welsh - again, it sounds more like Lucy is making them up rather than actually saying anything in Welsh!
Young people share how they are feeling about the upcoming residential...
"I am looking forward to the Wales trip! It will be great to get away and have some fun and push myself to my limit in the activities. There are activities that I am feeling very nervous about although I'll have my team to get me through the challenges ahead!". Star
"I am really looking forward to Wales because it will be great fun and I will get to make new friends". Ronnie
It leaves to say that YLF are extremely grateful for the money that supporters give to be able to provide such positive experiences for young people and give them a memory that will last a life time!
Stay tuned for more...