Join us as we welcome in the New Year!
Happy New Year!
The MCYPC crew hope you enjoyed some wonderful Christmas celebrations and send Happy New Year wishes your way!
We have had an exciting year in 2021 (the parts that Covid didn't affect!). We strived to carry on with our quest of getting your voices heard and are so thankful to everyone who took part and supported the MCYPC in helping to make positive changes!
A Recap of Our 2021 Highlights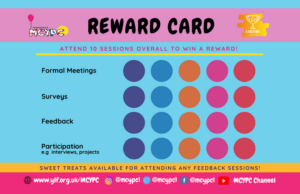 Reward Cards Launched:
Young people who took part in activity sessions and events received lots of goodies including our popular MCYPC hoodies! (More here)
Launch of our Medway Challenge Cards:
A new way for Medway young people to share their challenges to Medway Council on how they can improve! (More here)
Activities and Adventures:
We managed to hold lots of activities and events, including our residential away – all of these you can find more information about on our socials of course!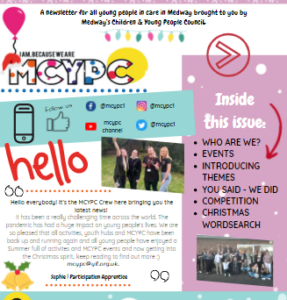 In 2022 we hope for all of this AND MORE!…But most importantly for everyone to be safe.
We have one last surprise for the year, you have had your Christmas celebrations, Christmas parties and Christmas trips…but you should have also now received our…
…Christmas MCYPC newsletter!
The newsletter is packed with updates, activities, 'you said we did', new Corporate Parenting Board themes and much more! There is also an exciting prize draw – the close date says the prize draw ends in December, but we have now extended this until the 10th January 2022! It's not too late to enter! Check out the MCYPC Newsletter 2021 online here!
Hello Again!
Seeing as it's a new year, we thought it would be good to refresh everyone with a few things about us. Let us re-introduce the MCYPC team – Ellie and Sophie…
Ellie joined the YLF team as our Participation Coordinator last year and we are sure many of you have met her or made contact already. She is very important as she will help to empower and support all YLF young people to speak up, speak out and make a difference through challenges they may face in life, whether in care or not. Ellie will be there for the MCYPC members, to guide and support them with issues that need addressing, meetings with Medway Council, and the Legends activity groups too!
Sophie is our Participation Apprentice. In addition to studying for her NVQ's to support her own development, she is also learning the ropes from Ellie to help our YLF young people feel listened to, empowered and supported as well as directly helping with the MCYPC and all its activities. She can advocate for MCYPC young people and relate to their situations as she is a care experienced young person.
Here's a hello from them…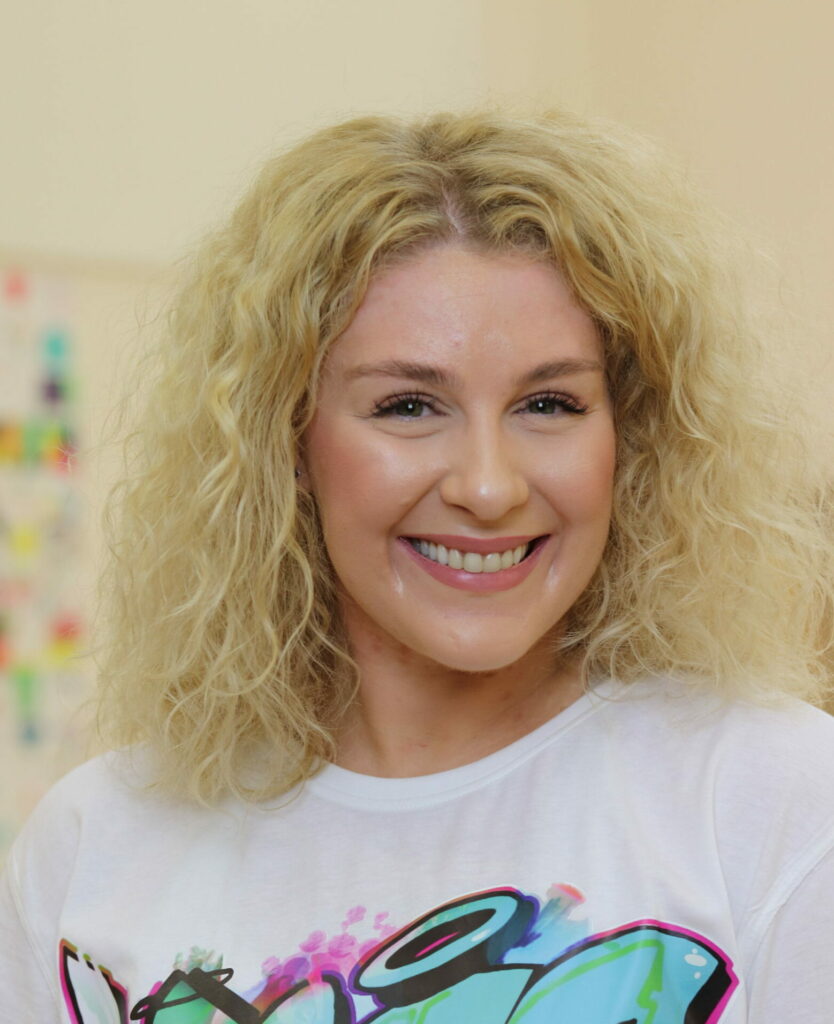 "Hi, I am Ellie Fiore and I'm excited to have joined the Young Lives Foundation team as the Participation Coordinator. I am looking forward to inspiring many young people within my new role. I have previously been a Befriender with YLF over the past two years and run a part-time Dance School based in Ashford, Kent called New Groove Creative. I look forward to being part of the MCYPC and supporting all the exciting events and participation opportunities with young people throughout the year. My hobbies include music, shopping, dancing, exploring and food! I am always up for a challenge and look forward to organising lots of fun activities for MCYPC and our Legends Programme!"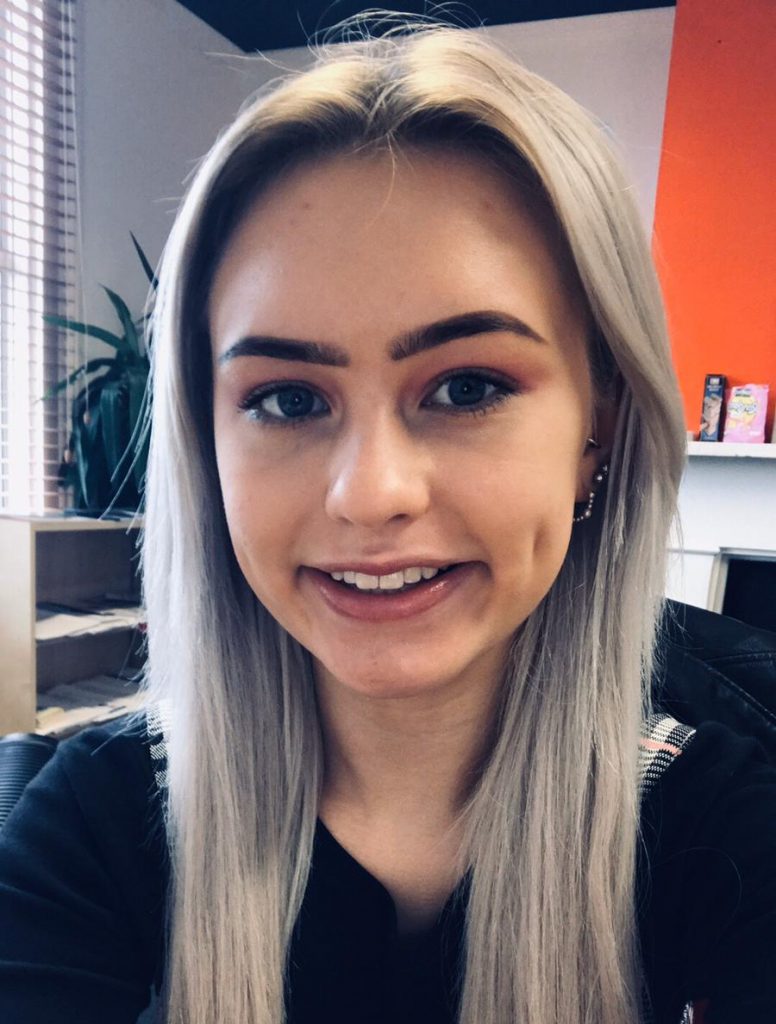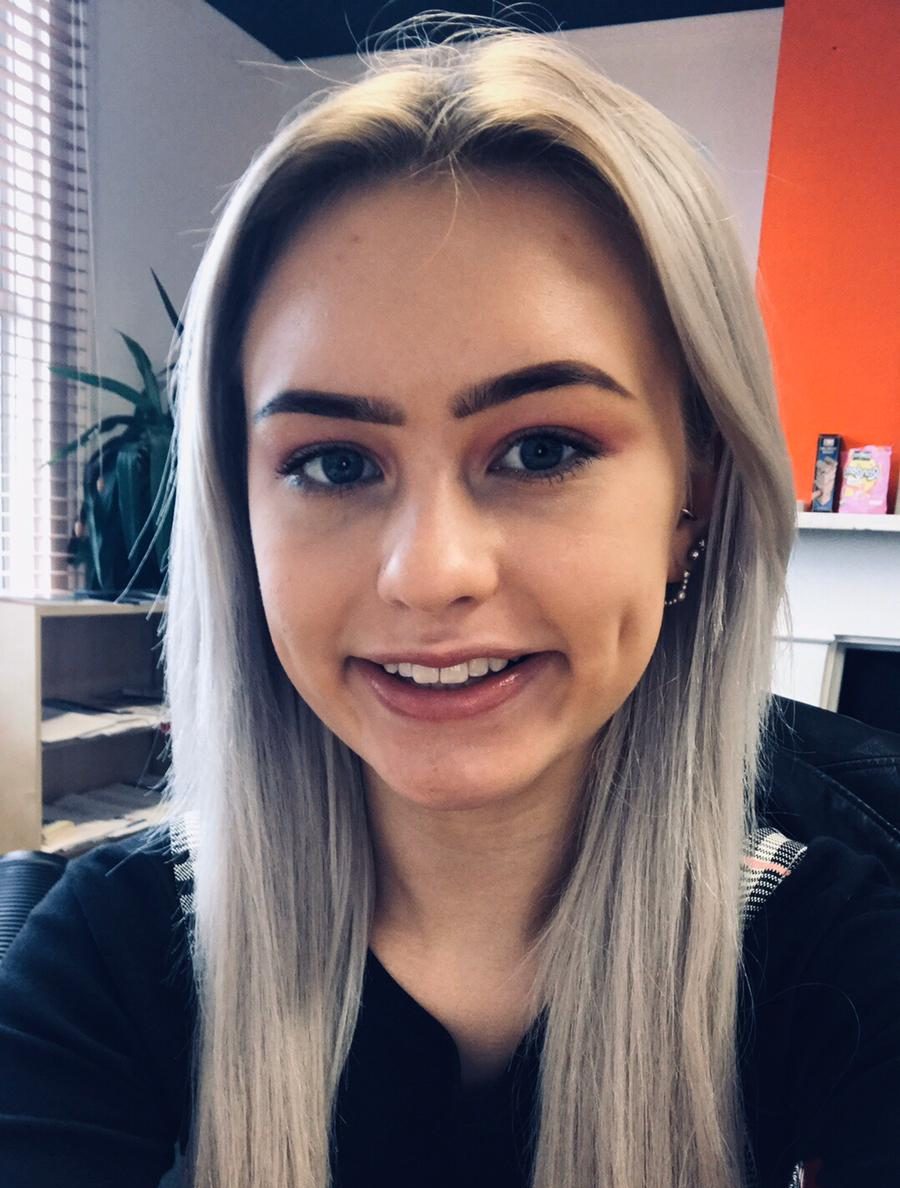 "Hello everyone. I'm Sophie Wilson, I'm 18 and I'm the Participation Apprentice for the Young Lives Foundation. In my role, I will be working with the Medway Children and Young People's Council helping to get all young people's voices heard. So I'm in care/care leaver, just like you maybe, I have two dogs and I love all things pink and blingy. In my spare time I love a good workout so I have an app called Workout for Women and I play really loud music and get in the zone or my favourite is Youtuber is the Fitness Marshall. If you want to see my full intro video please click here!"
Join Us!
We would love to welcome you to the MCYPC – why don't you join us?
Contact us online here, or just drop us an email: mcypc@ylf.org.uk
…And be sure to check back on our Blog soon for more news and updates!