YLF is extremely grateful for a recent donation from Society of Kent Golf Captains!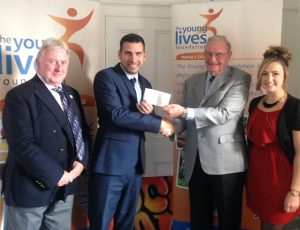 On Friday, Mike Odd, Captain and Chairman of the Society, together with Phil Draper, visited the YLF offices to present a cheque to the charity.
A huge £1,500 has been raised by the Kent Golf Captains in aid of YLF!
It is an honour to be supported by this society and we can ensure the donation will be used to directly fund the frontline work YLF and its volunteers carry out in our County.
With fundraised income, YLF is able to reach out to more disadvantaged children and is very grateful to the Society of Kent Golf Captains for their support in enabling us to do this.
Thank you!