Celebrity Charity Match | Names Announced!
Our Celebrity names have been announced! Click on this link to find out who's going to be playing at the YLF Celebrity Charity match......https://ylfcharityfootballmatch.eventbrite.co.uk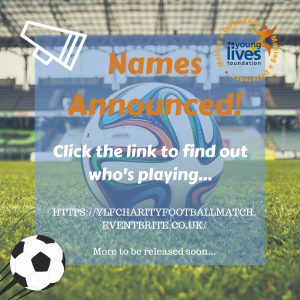 Don't forget to get your tickets now to join us on Sunday 10 June 2018, at the Gallagher Stadium, the home of Maidstone United, where a host of celebrities and well-known faces from the Kent community will be coming together in celebration of the achievements of YLF by playing against a team of young people from The Young Lives Foundation (YLF) past and present.