Charity Partnership With Hollywood Bowl!!
EXCITING NEWS...Hollywood Bowl Maidstone have chosen YLF to be their Charity of the Year! 
On Wednesday 10th May, Hollywood Bowl Maidstone and The Young Lives Foundation came together for the launch of their Charity Partnership.   We were presented with a cheque for £500 on the evening which we are very grateful for.  This will help us to continue the work with we do with young people. 
Businessmen in Maidstone put their computers to one side to test their skills on the bowling alley as part of a novel charity challenge.  Maidstone Football Club, Evans Cycles, Gravity, Sports Direct, the Odeon and O2 are among those stepping up to the line for the challenge in aid of the Young Lives Foundation.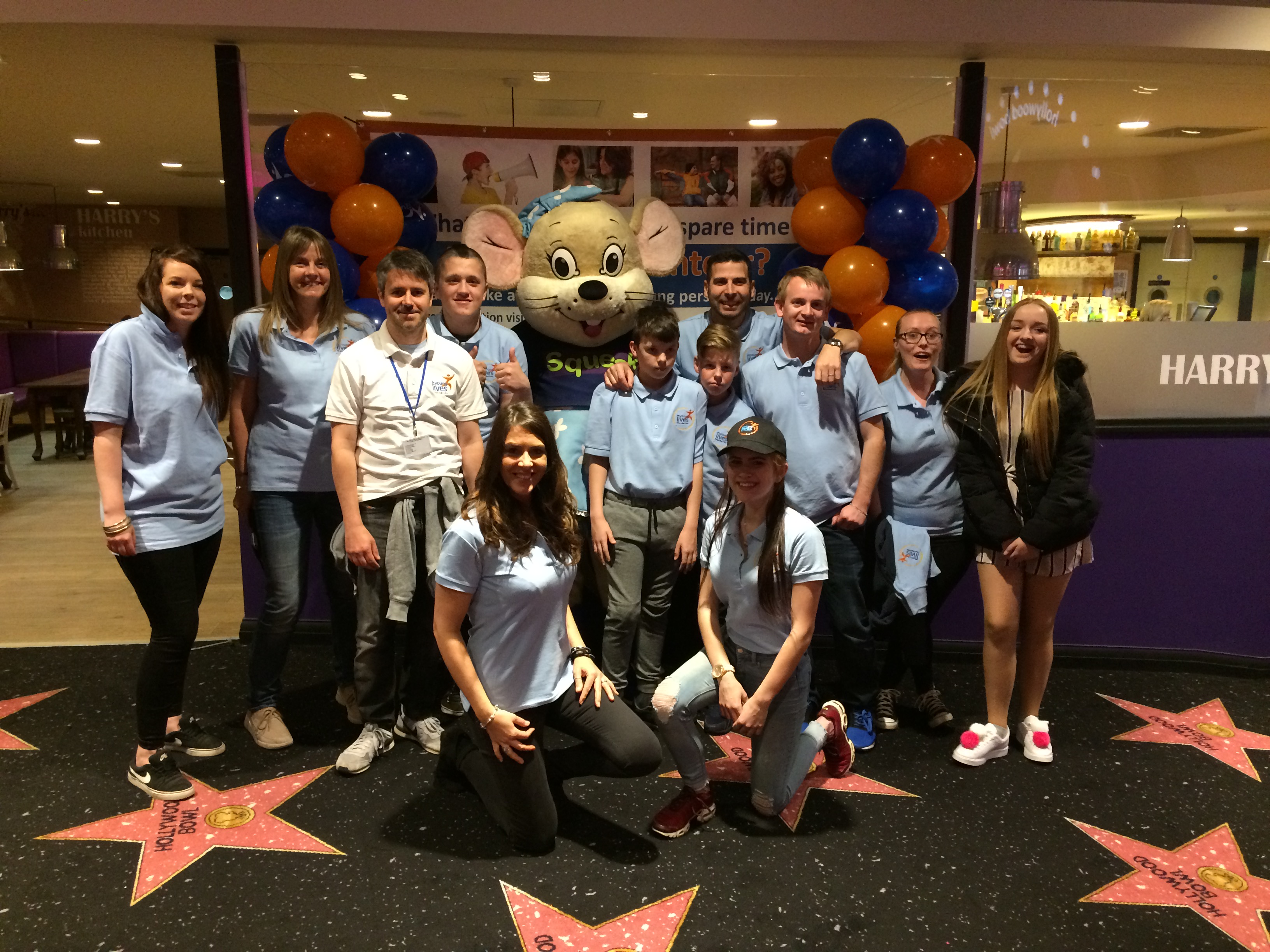 The charity league is just one of the fundraisers being organised by staff at the Lockmeadow bowling alley for YLF which offers support to vulnerable and disadvantaged children and which is celebrating its 10th anniversary.
A shout out to Cleartrack, who came out winners in the first qualifier and are now through to the Grand Final in early June! Congratulations to them, and also to Maidstone United FC who are runners-up and could still find themselves in the final as well!
We were also joined by Harry Reid (Ben Mitchell in EastEnders), and, of course, Hollywood Bowl's very own VIP - Squeak!
The evening also saw the launch of a Charity Raffle- tickets are now on sale, so why not pop in to Hollywood Bowl Maidstone for a chance to win a hamper full of £180 worth of goodies, including vouchers for Gravity, Hollywood Bowl and Odeon! All raffle money goes to the Young Lives Foundation, and at just £1 a strip!
Thanks again to everyone who joined us for a great night, but if you missed this evening, why not come down for one of the other qualifier nights on Wednesday 17th May or Thursday 25th May, where more teams from local companies will compete for spots in the Grand Final!
"Big thank you to everyone who took part in the launch of our new Charity Partnership with The Young Lives Foundation this evening. The whole night was a lot of fun and a fantastic success, and we look forward to a very bright future working together to raise funds and awareness." Hollywood Bowl