Could you help us fill a chair this Christmas?
It's Christmas ... Nearly!
The most wonderful time of year for many, but for the young people we support it can be a painful reminder of a time without family. This Christmas we want to remind them that they are special.
Over the years an airline children's charity have regularly supported YLF by giving our young people the trip of a lifetime, inviting them onto a plane where Santa would come onboard and hand them a gift. Sadly, due to the airline now no longer trading we cannot offer them this flight of dreams.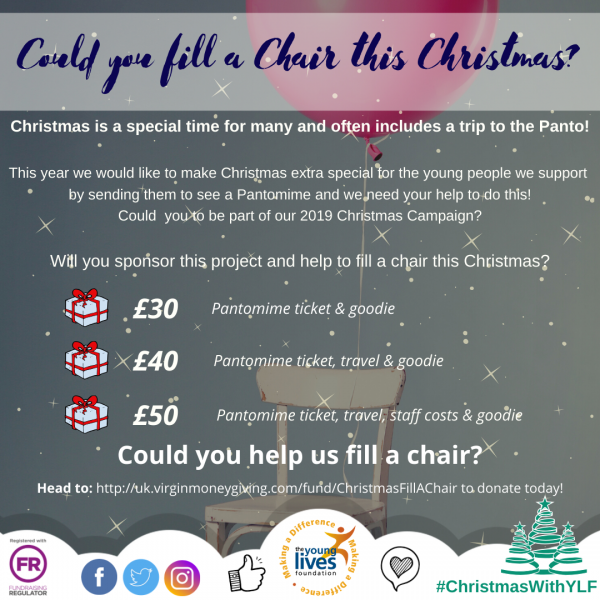 We still want to give our young people something special to look forward to by taking them on a road trip to the Pantomime with all the trimmings!
For many of our young people this will be the first time they have ever been to the theatre.
Could you help us fill a chair this Christmas and send a young person to the Panto?? Oh yes you can!