Clive Emson Receives Kent Invicta Award!
YLF's Founding Chairman and current President, Clive Emson, was presented with the prestigious Kent Invicta Award at Kent County Council (KCC) Full Council Meeting on 16th March 2017.
KCC Chairman, Tom Gates,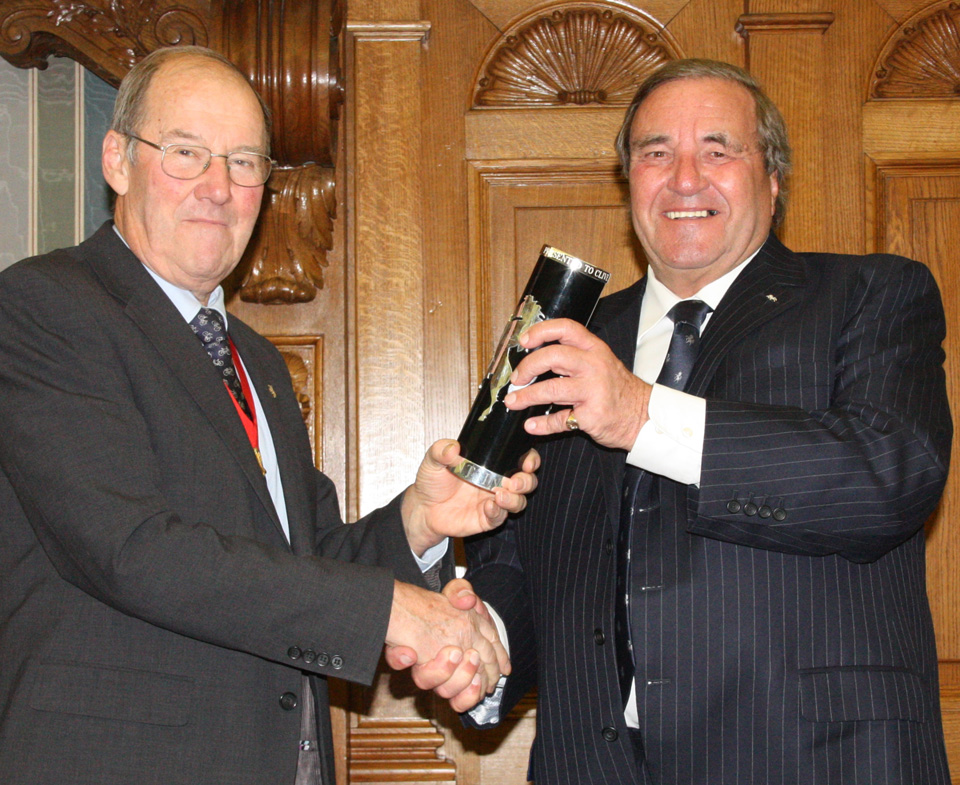 paid tribute to Clive's contribution to Kent as a successful businessman and auctioneer, and also for his time, dedication and commitment to his voluntary work.  His tribute was followed by Leader of KCC, Paul Carter, who read an emotional tribute written by Darren,  one of the young people Clive has supported as an Independent Visitor Befriender whilst volunteering with YLF.
You can watch the presentation in full here | http://kent.public-i.tv/core/portal/webcast_interactive/271360/start_time/10047000/start_time/10172000 
Read Darren's Tribute to Clive below
"I first met Clive in 2002 when he was introduced to me by The Young Lives Foundation as my Independent Visitor.  Little did I know what impact this meeting would have on the rest of my life.
I was 10 years old at the time and living in a Children Home in Deal.  Clive would visit me every fortnight and spend time with me.  We quickly built a good rapport.  I could tell you some stories…..but we just don't have long enough today!

I had some difficult times over the next few years, including court cases and having to move out to live in my own – I was no where near ready for this responsibility.  Clive was there to help me get the support I was entitled to and offer way more than most young people get in terms of his own support.  It was he who helped find housing and encouraged me into employment and training.
No matter what was happening in my life, or in his, Clive would pick up the phone, drop things to come and visit me.  He would get me involved in his daily life so that I had something positive to focus on – If he had not done this I could say my life would look very different to how it does today.
As I turned from a teenager into an adult, we continued to be friends – I know Clive didn't have to stick around, but I always knew he was there.  I was introduced to his family and enjoyed many family occasions –I never had a family like this, so I learnt a great deal about family life and how it could be.
I am confident we will be friends for life now –and I was so proud that Clive could be at my wedding. 
I know things can be said and not meant – but I genuinely believe that Clive saved me from where I could have been heading – and if it were not for his support I would not be here today. In my opinion this award is a small recognition of what he has contributed to my life."
Congratulations to Clive on this prestigious award and thank you for once again generously choosing YLF as one of the Charities to benefit from the donation in recognition of this award.