On Saturday, 17 youngsters ventured to North Wales on a dragon hunt!
They headed to The Kent Mountain Centre for 3 days of fun, adventure and exploring in the hope to find the Welsh Dragon!
The 8 hour journey and light rain didn't dampen the spirit of any young person and after a cosy first night in playing games and getting to know one another, the group slept soundly ready for a full on
fun-filled adventure.
The trip included hiking up a mountain, kayaking, boating, bush craft and gorge walking - we even found enough time for a few games of 'manhunt' and other team board games. Everyone had a great time, worked brilliantly as a team, tried something they had never done before and made new friends.
"I have never done kayaking or gorge walking before, wasn't sure I could even do it but I did and it was great!" Aaron
"I was really scared when were gorge walking but I completed it!" Ashley
The team cannot wait for a reunion to watch the gorge walking video they made and see the photos of the trip!
"I was a bit nervous about coming on this trip but I am really pleased I did now! I'm looking forward to seeing everyone again" Becky
The group can now share in some amazing memories made, including Aaron and David's first ever attempt at kayaking, Ashley pushing on through his fear of heights while gorge walking, playing pranks on the YLF staff and Ronnie's amazing sheep impressions that kept us laughing throughout our journey together. Before the Wales trip was even over, the group were already starting to plan their next adventure!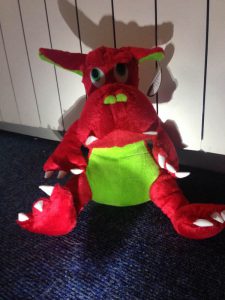 The group took time to write a Blog whilst on the trip in Wales and you can read more about their activities here: www.ylf.org.uk/blog
..And in case you were still wondering if we ever found a dragon, we did!!!
"This residential was the best!" Star
"Wales was sick!!!!" Jamie
On behalf of the young people at YLF, we would like to give thanks to Kent Youth Opportunity Fund for funding this event, we are incredibly grateful.