YLF is proud to be an 'Investing In Volunteers' achiever!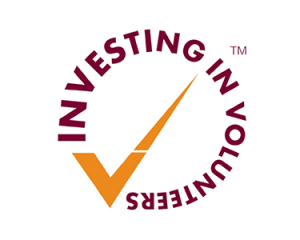 We are delighted to announce that just before Christmas, YLF was awarded with the Investing in Volunteers (IiV) accreditation, the third occasion we have received such an award!
Awarded the quality standard for recognition for the effective involvement of volunteers shows that we value our volunteers and demonstrates our commitment to volunteering within the organisation.
Neil Vickery, YLF Operations Manager said:
"YLF has evolved and developed since 2017 when we were last assessed. We have invested in new technology and systems for volunteers to use, are more streamlined in our recruitment and training processes, and with our increasing number of services we offer to vulnerable young people comes an increase in volunteers, therefore more staff roles have been introduced to manage and support the work of volunteers more effectively.

We are incredibly grateful for our volunteers and recognise and value the contribution they make to our charity and the young people we support. We are committed to providing the guidance, resources and support they need to enable volunteers to fulfil their role effectively. They are our heartbeat, the reason for this IiV award, and it's important we celebrate them."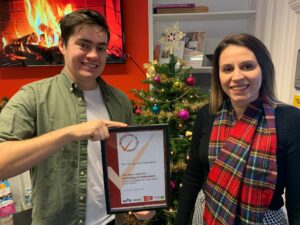 Investing in Volunteers is the UK quality standard for all organisations involving volunteers. Investing in Volunteers aims to improve the quality of the volunteering experience for all volunteers and demonstrates that organisations value the enormous contribution made by their volunteers.
YLF was assessed against six quality areas and proved to excel in all aspects of working with its volunteers.
Denise Hayward, Chair of UKVF (the Awarding Body) said:
"UKVF is delighted to announce the Young Lives Foundation's successful achievement of this Award, they have demonstrated a real commitment to volunteering and proven that their volunteer management policies and procedures meet nationally recognised standards."
Investing in Volunteers is unique in that it is the only standard that focuses on volunteers. It is based on the following six quality areas:
Vision for Volunteering
Planning for Volunteers
Volunteer inclusion
Recruiting and welcoming volunteers
Supporting volunteers
Valuing and developing volunteers
Further information about the Standard can be found on investinginvolunteers.co.uk.
Our thanks go to all of our wonderful volunteers who made this possible, and who consistently give so much to our young people and to the local community. Some comments from them during the assessment process included:
"I find it a hugely satisfying and fulfilling role in the sense that you have a unique relationship with a young person who is facing adverse circumstances"

"We do online training every year, have an annual appraisal and I speak to my line manager once a week. We are really supported and also helped to build relationships with the other volunteers in our particular service."

"When I was looking to volunteer, YLF stood out because they had a vibrant website and when I started speaking to people, they came across as dynamic and driven. I was impressed by the work that they do."

"The recruitment process and interviews were warm and friendly but also detailed and structured allowing me to feel fully prepared. Communication is great, training is thorough and I don't feel there is anything they could have done to make things better."
If you are interested in volunteering with YLF, or finding out more about our various services, please take a look at our volunteering pages.