Godmersham Summer Event 2017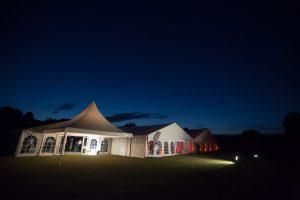 Another wonderful evening was enjoyed by many of our supporters again this year.  By kind donation of Fiona Sunley and King's School, we were again able to use the stunning  grounds and marquee for our event on the Godmersham Estate in order to thank our supporters and raise much needed funds.
There was a Scottish theme this year and the evening started with reception drinks and canapes on the lawn before being piped into supper.
A beautiful buffe
t was served which was followed by a powerful speech from both our CEO, Stephen Gray and our Participation Apprentice, Karleigh Prescott.  Karleigh had written "Her Story" and this moved most of the guests with it's overwhelming sense of survival and determination against the odds.
Later in the evening, Head North, a Celtic Band, played whilst guests enjoyed dancing, dessert and coffee.
We a
re so grateful to everyone who joined us on this wonderful night, including Fiona Sunley and Harry Reid, and continue to be thankful to all our supporters for their enthusiasm and support for the work of The Young Lives Foundation.
We are looking forward to next year already.  For more information on how to book a ticket please contact Karen Knight | karen.knight@ylf.org.uk