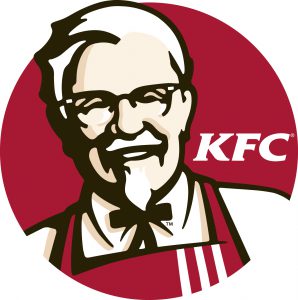 BIG NEWS! KFC® is on board to fundraise and support the young people of YLF!
It's no longer a secret that the Colonel is backing the work of YLF! Unlike his secret recipe that remains hush hush, the support that the KFC Foundation is providing, is all out there in the open - in over 600 restaurants in fact! You will find posters and donation boxes with the YLF logo in plain sight - the KFC Foundation have officially chosen YLF as their Charity of the Year!
We are super excited to share this news with you as this is the first major national brand that have chosen to support our local charitable work in Kent. KFC restaurants across the South East, as far up as East Anglia, will be helping to fundraise so the YLF can continue to provide its services to disadvantaged young people - and also hopefully be able to reach out and support even more.
Keep an eye out for the posters that will be plastered around in each KFC restaurant and if you have the odd bit of change from your purchase, do spare us a donation if you can!
Tag us in any photos when you next visit KFC using
@ylf.org.uk (for Facebook)
@ylfcharity (for Instagram and Twitter)
and also tag @KFC_uki
or use the hashtag #KFCsupportsYLF 
Full Press Release available to read here: KFC Press Release
More info about the KFC Foundation can be found here