Our Board of Trustees have appointed a new Chairman... we welcome Les Hutchinson to lead us into 2019!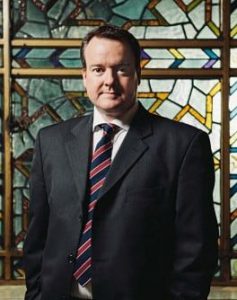 Stepping up in his voluntary role from a Trustee to Chairman earlier this month, Les brings a wealth of knowledge and experience to the team. He is currently Chief Operating Officer of the Masonic Charitable Foundation (MCF), a post he has held since December 2015.
Les told us, "After a career spanning over 30 years working in the charity sector, I am delighted to be in a position to give back and offer some of my time to support a small but vitally important charity, bringing life-affecting changes to so many disadvantaged young people in Kent."
We would like to also take the opportunity to thank Geoffrey Dearing who held the post as Chairman prior to Les for four years and in total, voluntarily gave over 10 years of support to the charity. Geoff says,
"It has been a privilege for me to work with everyone at YLF and to support a really great charity which does so much good for so many. With so much uncertainty in the world, the strength and support provided by the team to so many young people has never been more important. I will be proud to be a patron with YLF and I look forward to staying in touch with the future success of our great charity."
We very much look forward to some new and exciting developments that 2019 will bring!