Police Give A Helping Hand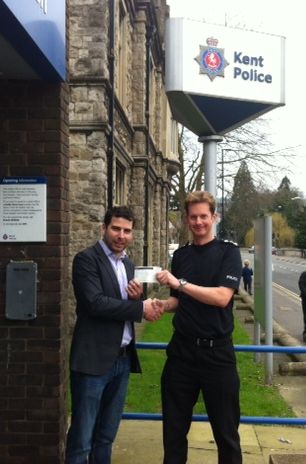 Kent's disadvantaged children will be supported to achieve their potential at school thanks to Kent Police.
£500 from the Kent Police Property Fund will be used to co-ordinate the development and delivery of YLF's mentoring programmes within schools and the local community.
Today, our CEO, Stephen Gray, was presented with a £500 cheque by Inspector Justin Watts to support the charity's work.
Inspector Watts said, "I'm delighted to be presenting your charity with this cheque today. You carry out excellent work across the community and we are pleased to support that."
YLF are extremely grateful for the support from Kent Police in helping us to achieve outcomes with vulnerable young people.
If you would like to find out more about mentoring click here