Backed by funding from Global's Make Some Noise, we can give more practical support to Care Leavers
A Legacy
Because of the immensely positive outcomes and overwhelming response from our Christmas Campaign for Care Leavers, we wanted to build a legacy to continue providing gifts to care leavers when they move into independent living.
Our Christmas gift hampers were so well received that we thought it would be hugely beneficial to care leavers if they were to enter independence with a well-thought through 'Starter Pack' to welcome them into their new place.
"If I had something like this when I moved into my flat it would have been so helpful.  I felt overwhelmed to begin with and quite alone."  Care Leaver, Young Adult Council
GMSN Funding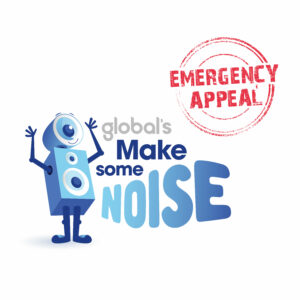 We are delighted to announce that with thanks to funding from Global's Make Some Noise (GMSN) Emergency Appeal we can now make an immediate start with providing our Starter Packs!
We consulted with care leavers from the Kent County Council Young Adult Council (YAC) and our Medway Children and Young People Council around what contents would be best. They told us their stories of moving into their own accommodation and drew on these experiences for the suggestions of contents.
The boxes will contain essential items needed when you move into a new place – a box of food and more basic household items that many of our care leavers did not have when moving. So therefore we will provide two hampers as our Starter Pack, that includes:
1 hamper of essential foods – with thanks to our partnership with FareShare Kent
and another with:
A 'Just Eat' voucher and card from YLF
Tea towels
Plates, bowls, cutlery and tin opener
First aid kit
Starter set of tools
YAC Council Life Hacks and Cookery Book
YLF stress-ball, mug and pen
Next...
We will now work in partnership with the care leaving teams at both Kent County Council and Medway Council and by the end of March 2021, we aim to send out 200 boxes to care leavers in Kent and Medway!
Keep your eyes peeled for updates on our latest news and social media.
"Thank you so much to YLF and all your supporters for undertaking this task for our young people who are care leavers in a time when they need this kind of support more than ever – together we can make a difference." Caroline Smith, Assistant Director, Corporate Parenting, Kent County Council