Every June we pay tribute to our 300 incredible YLF volunteers as part of national Volunteers' Week!
Let's Celebrate!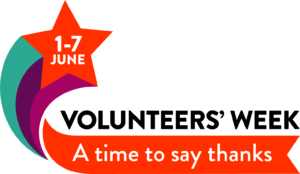 Volunteers' Week (1st – 7th June annually) is where the efforts of volunteers are recognised and celebrated nationally.
The past year has been a challenging one but our volunteers have adapted and shown true dedication to supporting those in need. So to mark Volunteers' Week we paid tribute to the work of our volunteers, celebrated with them and shared our gratitude via social media events, virtual get-togethers, thank you cards, and our very first volunteers BBQ at YLF HQ!
Yet our thanks extends beyond that one week – we are grateful for every single one of our superstar volunteers all year round. We couldn't be YLF without them!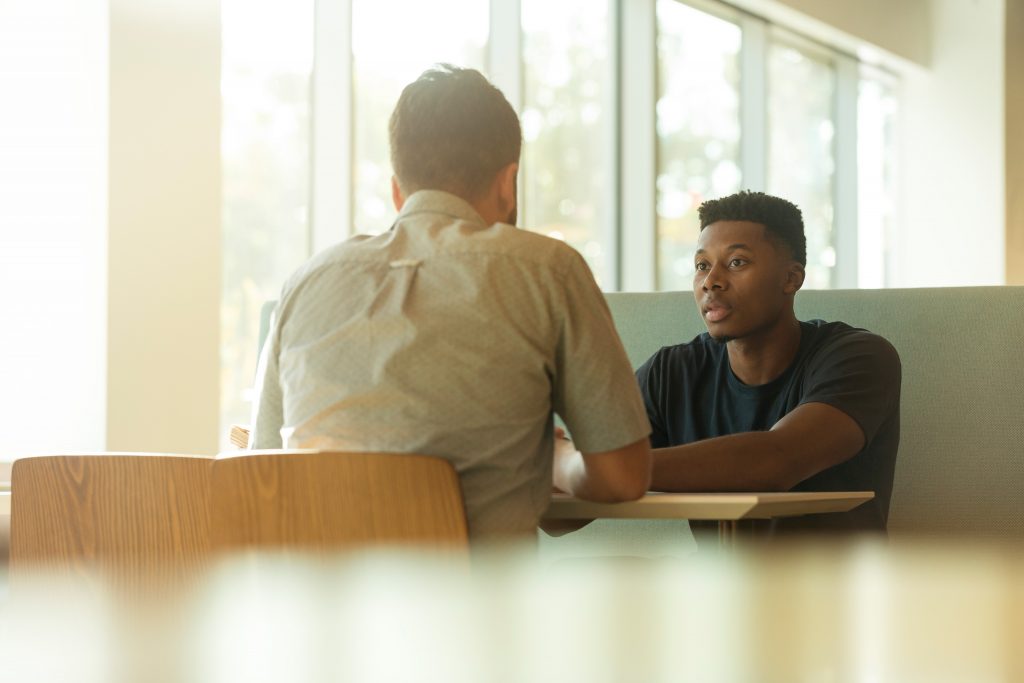 Appropriate Adults
Appropriate Adult volunteers support young people (10-17) and vulnerable adults in police custody, safeguarding their rights, entitlements and welfare. Whilst the service has always been a busy one, last year our Appropriate Adults went above and beyond to support vulnerable people in police custody, as key workers! Despite the effects of COVID-19, our team supported 2,934 vulnerable adults and young people with over 11,470 hours spent in Police custody. This is more than 4,000 extra hours volunteered in the past year.
"You and your team have done a magnificent job in supporting us during this pandemic and the simple fact of the matter is our custody suites cannot function properly without the support of our partners such as you." – Kent Police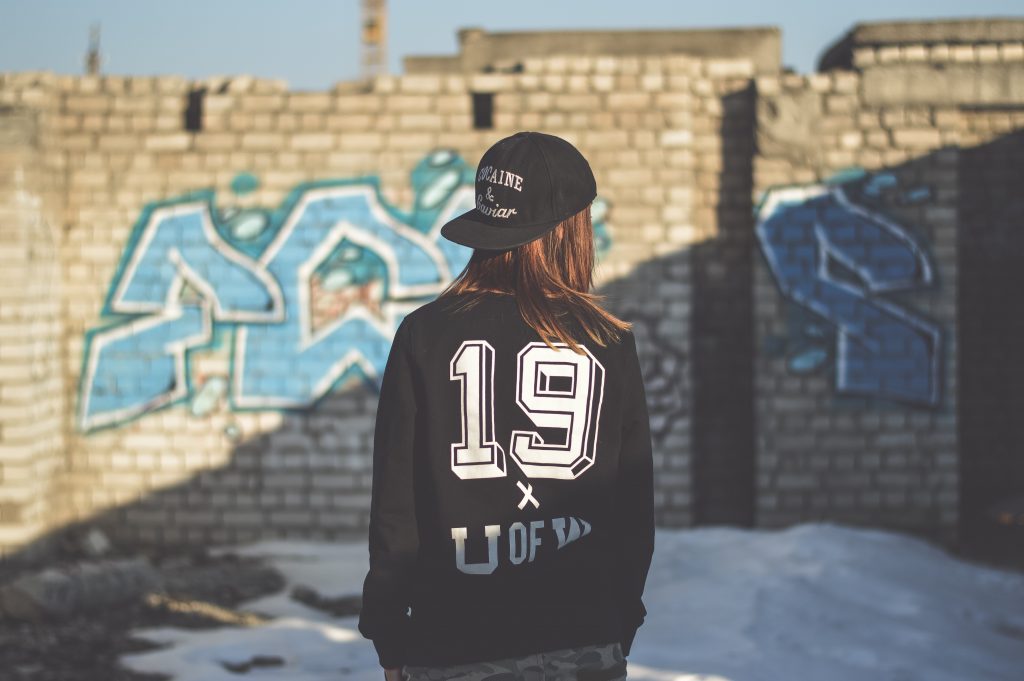 Accompanying Adults
Accompanying Adults support unaccompanied asylum seeking children (UASC) through the age assessment process. Over the last year, not only did our volunteers face the challenges of the Covid-19 pandemic, but also a refugee crisis which saw a huge increase in demand for Accompanying Adults.
Our fantastic team attended over 640 age assessments and volunteered over 2,500 hours of their time. Compared to last year this is a HUGE increase of 329%!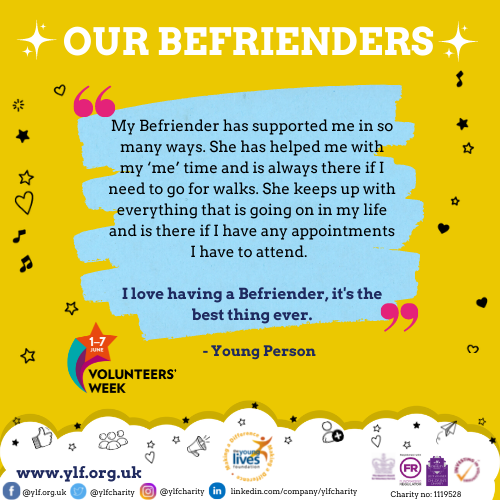 Befrienders
Our Befrienders, also known as Independent Visitors, are volunteers who work with young people in the care system over a period of several years, providing a source of constant support when it may otherwise be missing.
One of our Befrienders has officially been volunteering with YLF for 10 years now – one of our longest serving volunteers for this service! Karen has been supporting two young people, developing trusting and supportive relationships – she has been instrumental in helping YLF to make a difference in the lives of young people in care.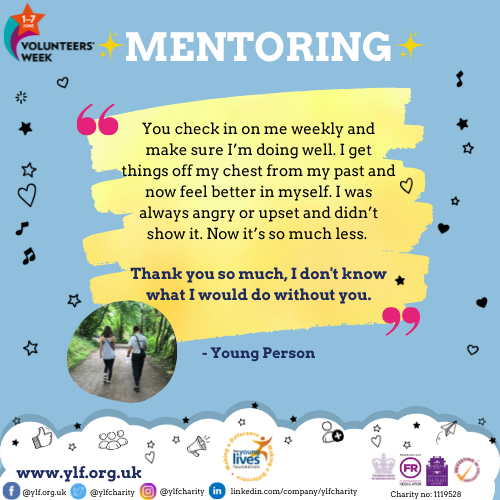 Mentors
Mentors help young people in need to believe in their dreams. They motivate, guide and encourage them to reach their potential and support their mental health and wellbeing. Did you know that 1 young person A DAY gets a Mentor here at YLF? Our volunteers have supported 271 young people through mentoring in the last year!
One young person described her mentoring as, "my safe space, with someone I can express my emotions to. I feel better in myself and can deal with my anger triggers. It's helped my self esteem."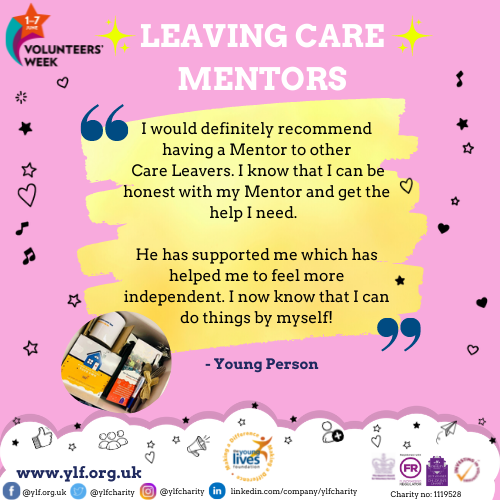 Leaving Care Mentors
Our wonderful Leaving Care Mentors volunteer to support young people transitioning from foster placements to independent living. They meet regularly with them to help with budgeting, CV writing, cooking and so much more!
One care leaver simply summed up his experience of leaving care with a mentor by his side as, "I don't think I could have done it without them. I feel I have pride in myself and much more confidence."
Volunteer Feedback...
"She made me a better person, we became a team, we became friends. Thank you YLF for opening my eyes, and heart and allowing me to become part of the YLF family."

"I found the training really helpful because you prepared us for exactly what it would be like, what challenges we might face and how to deal with them. Thank you."

"I'm so proud of how far they've come. Our official befriender match may have come to an end but I'm certainly sticking around as a life-long friend."

"I'm proud of her and all she's achieved. I can see how she has grow in confidence. It's so rewarding – I'm ready to mentor the next young person now!"
If you are interested in finding out more about becoming a volunteer, please visit our volunteering web pages here!