The Weald of Kent Golf Club donates over £23,000 in Charity Partnership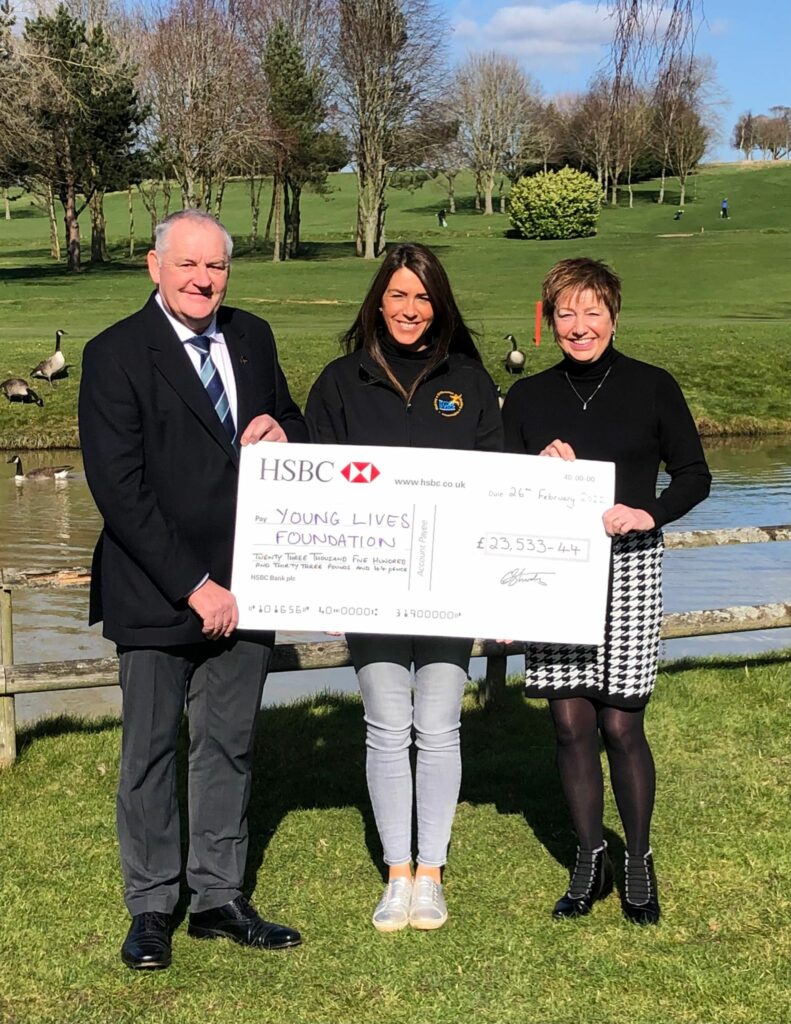 It has been an absolute pleasure to be supported by Weald of Kent Golf Club for the last two years.
Chris and Cheryl Sturdy, who were the Captains during this time, have worked so hard, together with their members to not only raise a staggering £23,533.44 over the two years, but to form a solid and genuine partnership with The Young Lives Foundation and especially Fundraising Manager, Karen Knight.
The golf club held several fundraising events throughout the two years which included Charity Golf Days, 72 Hole Challenge and a brilliant live music event in aid of the charity.
The club was affected, like many, by the pandemic but they were determined to not let this affect their support.
Karen Knight said:
"It has been great to work with Chris and Cheryl and all the members of the Weald of Kent Golf Club over the last two years. From day one, the Club has shown passion, great support and shown a genuine interest in the charity and this has been very evident in the amount raised. It was great to be at many of the events and to be so involved. Thank you again to everyone at the Weald of Kent Golf Club."
The funds raised by the Club will be going towards maintaining and supporting the programmes the charity runs including our Legends activity programme and our Mentoring programmes.
Without the support of organisations like these, the charity could not provide the support that so many young people in Kent need. With a 40% rise in the need for mentoring, we cannot thank Chris and Cheryl and their members for raising an incredible amount to help the charity meet that demand.
Chris and Cheryl said:
"It has been an immense pleasure working with Karen and all those people at the Young Lives Foundation. We are very proud and pleased to have been able to raise such a huge sum of money for such a wonderful charity. We are in awe that the money is helping with initiatives introduced by YLF in helping young people throughout Kent. We will continue to work with Karen to support the Young Lives Foundation as we truly believe their work is effective in helping and developing the younger generation."
Thank you to The Weald of Kent Golf Club and all its supporters.