This year on 10th October we collaborated with Mid Kent Mind for World Mental Health Day.
This year we felt it was important to partner up with a local organisation doing some really important work when it comes to mental health – so we reached out to our neighbours Mid Kent Mind!
Together with the power of our social media platforms, we highlighted how the pandemic has impacted the mental health of young people in our local area and shared some important statistics and info.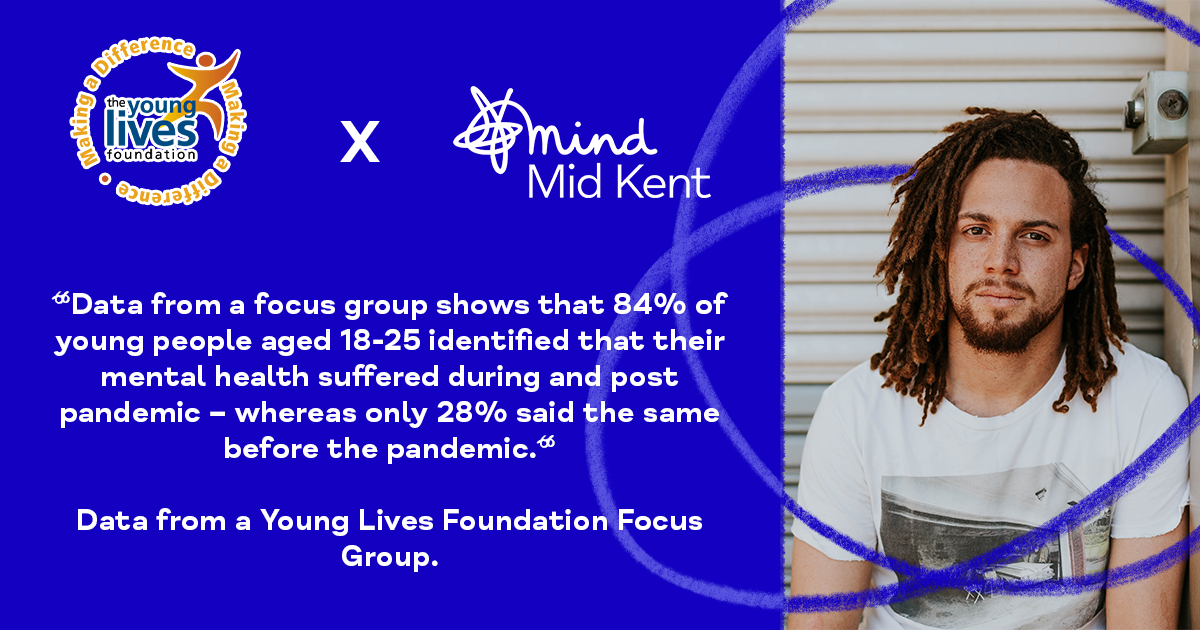 The pandemic has been isolating for so many of us, affecting our mental health and wellbeing. For young people, schools moved online and social interactions stopped altogether, having a detrimental affect on their wellbeing.
When it comes to managing mental health and wellbeing there are lots of different things we can do to help look ourselves. Some YLF young people from Kent and Medway found that activities such as arts & crafts, watching tv, meet ups and walks helped to boost their wellbeing.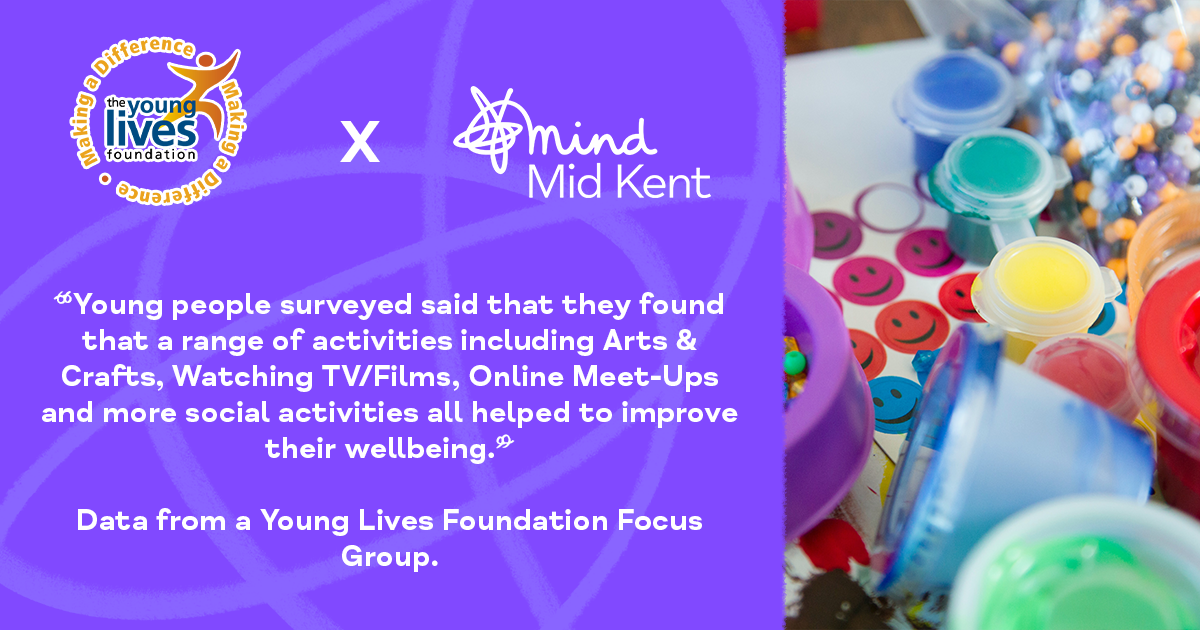 We know that now more than ever it is important to talk and stay connected. No one should ever feel that they have to struggle alone.
We are pleased to be able to provide services such as mentoring, befriending and activity groups to support to those who are struggling and are we are proud of how these young people are progressing by building friendships, confidence and resilience and tackling the isolation they have faced!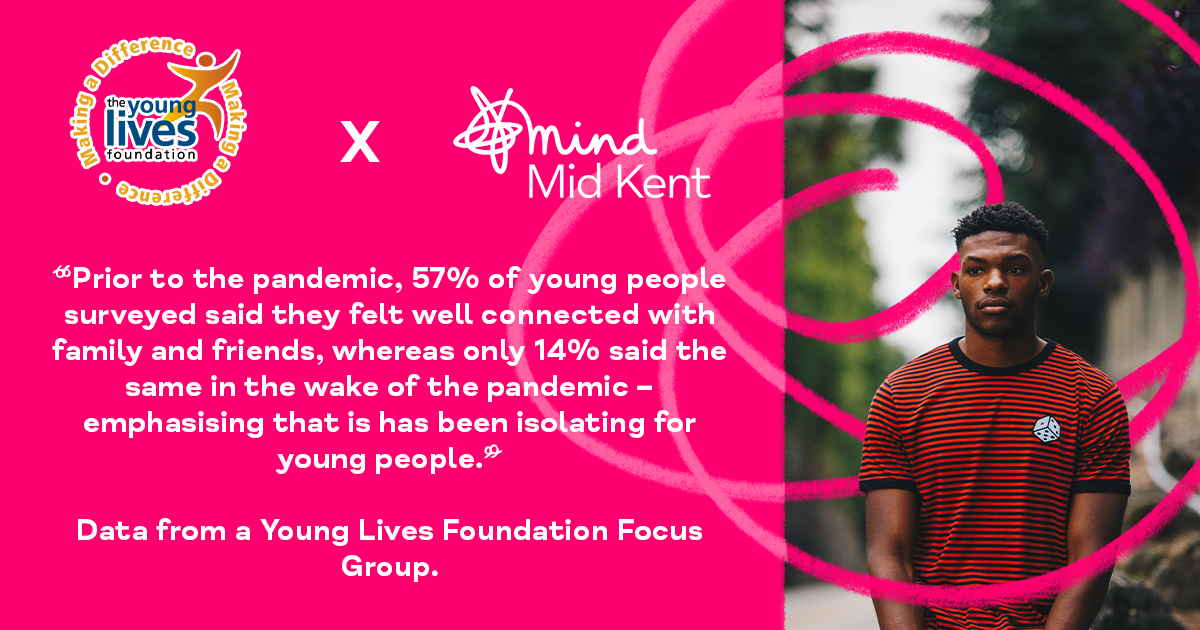 We are very grateful to Mid Kent Mind for collaborating with us for World Mental Health Day. It was important to recognise the good work that is being carried out to support those struggling with their mental health but to also demonstrate what still needs to be done post pandemic to support our young people.
---
We were on Maidstone Radio!
Some of our team were invited to speak with Maidstone Radio about Mental Health, the growing need for support and how we can help.
>> LISTEN HERE <<