This week YLF delivered two successful training courses for potential volunteers who we hope to welcome to our team very shortly.
[caption id="attachment_1294" align="alignleft" width="180"]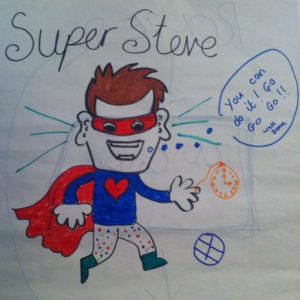 Volunteers and young people design their perfect mentor[/caption]
Induction training courses for volunteer mentors and appropriate adults were delivered with high energy. Participants enjoyed input from our service coordinators, Lisa and Sarah, our CEO, Stephen and from guest speakers, including two experienced volunteers and young people from the New Line Learning Academy – visiting YLF for the very first time.
The training covered a full induction into the role, safeguarding, lone working and induction to YLF's policies and procedures. We also practised active listening skills with all participants leaving with the ability to turn on their active listening ears!
"This was really good training, it kept me engaged throughout and I feel much more confident about taking it to the next stage, thank you to YLF"