Wales | Let the hunt begin…
We are the dragon hunters...
and we are set to hit Wales in just 15 days!
...saying we're getting excited might be an understatement!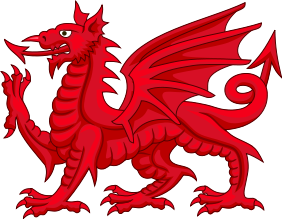 After a successful trip to Scotland last year, everyone wanted to join together again and head off on a new adventure – we decided on Wales, to hunt the Welsh Dragon!
Four young people applied to the Kent Youth Opportunity Fund and received £3,500 and now they are sharing it with 16 of us for our trip of adventures to Wales!
While we are there, we will not only be hunting down that Welsh dragon but will also be throwing ourselves into crazy activities that include kayaking, gorge walking, sea traversing and a night hike.
Lucy, Positive Activities Coordinator, says, "We have got a long road trip ahead of us but some amazing activities and plans for our time in Wales. We started off our countdown Wednesday night with a presentation about Wales, a quiz of Welsh celebrities and loads of yummy pizza, at a 'breaking-the-ice' introductory group at the YLF office. Ronnie has even got his onesie with Welsh flags all over ready for the trip - I am not sure my Giraffe onesie can compete with that! It's just the final preparations at the office and then we are ready to head off, starting the journey with lots of tunes on the minibus! Rock on!!!!"
We hope that you can all keep up with us as we go on an epic adventure! Stay tuned....