YLF NEED YOU!
Could you support YLF by joining Damian Collins Community Walk?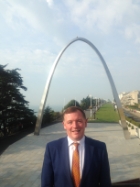 We are calling all supporters keen to join Damian Collins, MP Folkestone & Hythe, on a community walk between Dungeness and Folkestone on 28th February. Watch the video appeal here!
The walk is intended to raise awareness and provide funds that allow YLF to extend and enhance the services it provides to young people in the Shepway area. Most importantly its mentoring programme. The mentoring programme has proven outcomes in terms of reducing anti-social behaviour, improving school attendance and raising self-esteem/confidence.
Could you take part and help raise funds for YLF?
The walk is a distance of approximately 20 miles. We are also hoping to see as many supporters, volunteers and friends as possible join the event even for just a short part of the walk or at the finish line on the day. So please put the date in your diary!
The Details:
Saturday 28th February 2015
Start at 9:30am at Dungeness Lighthouse
Distance is 20 miles across Shepway, finishing at the Short Step Memorial Arch
Estimated finish time is 4:00-4:30pm
Join us for part or all of the walk.
Celebration venue at the finish to be announced.
Please contact Janine on 01622 693459 or janine.batt@ylf.org.uk to register your interest.
---
More information can also be found using the following links:
http://ylf.org.uk/news/fresh-start-folkestone/
http://www.damiancollins.com/blog/2015/01/community-walk-from-dungeness-to-folkestone-to-support-the-young-lives-foundation-28th-february/#.VLj3uiusWSr