It was real honour and privilege to be invited to Medway Councils Youth Awards at the home of Gillingham Football Club, Priestfields, where we honoured 5 of our MCYPC care leavers on their graduation. Having journeyed with these 5 young adults from their earlier years we were so proud to see them graduate and celebrate all they have achieved and contributed to YLF and the MCYPC over the years.
They have offered wonderful advice, critique, been excellent role models, challenged Stigma, volunteered with YLF in India and achieved a great deal in their lives.It was fitting to be able to share in the celebrating of all things 'Youth' and 'Achievement' with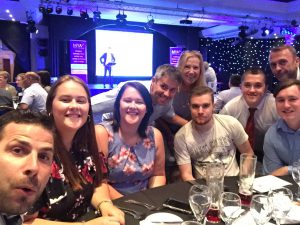 Medway Youth Services and we had a thoroughly inspirational and enjoyable evening.
Thank you to Medway Council, Medway Youth and Medway Youth Council for such a great evening.