Team YLF were victorious as they faced the Corporate Parent Challenge Day!
Team YLF were put through their paces in the Corporate Parent Challenge Day held at Detling showground with Virtual School Kent Participation Team!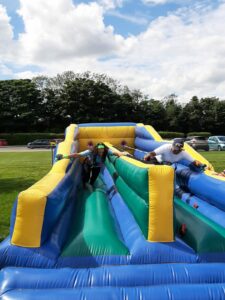 The aim of the day was to celebrate and demonstrate KCC and their partner organisations' commitment to their roles as Corporate Parents to our young people within the care system.
Our team comprised of 5 YLF staff members:
Sandra – competitive and focused | Jo – enthusiastic and energetic | Marcya – newest member of staff (what a fantastic introduction to our team!) | Kristy – the brains | Frank – the self-proclaimed team leader. Paired off with 5 young people, together the team represented our charity!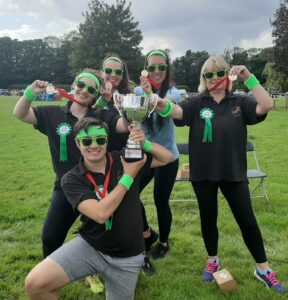 It was a fantastic day, from assault courses to fancy dress racing and the young people were great and a real privilege to work alongside. They dived straight into the challenges and helped keep us all motivated as we competed against members of Kent  County Council and other young people. There was no challenge too big for Team YLF, and with a great deal of cheering and determination we were victorious!
In addition to the podium positions, a prize was given to the best dressed team – this has given us something else to strive for next year!
No doubt we will be returning next year to try to hold our title and there to show our commitment to those that we support. Once we have recovered that is!
Well done Team!