Over the past year, YLF have been the selected Charity Of The Year (COTY) for Upper Gillingham Conservative Club.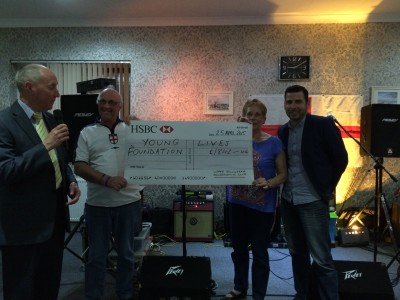 The club have held raffles, events and placed static collection tins in aid of YLF. The very generous club members have raised a massive
£1842.44!
On Saturday 24th April, YLF CEO, Stephen Gray, attended a cheque presentation event at the club.
Stephen said, "YLF are very grateful to all members of Upper Gillingham Conservative Club for the hard work and fundraising efforts they have given across the last 12 months.
We are particularly thankful to Terry Oliver, a previous volunteer for the charity, who nominated us to be adopted as Charity Of The Year for the club. It was a pleasure to be invited to the presentation evening and I am absolutely delighted with the final total raised that will make a huge difference to the vulnerable children and families we support."