Jo goes the extra mile to help our young people...
We are proud to share Jo's story of how she went the extra mile to make a real difference in the lives of young people in Kent…
Jo, tell us about your journey with YLF....
"My story with YLF started 14 months ago when I came across the YLF website on a Google search. After reading through the available volunteer roles I decided to apply to be a befriender! In this role I work with young people in the care system, meeting with them once a month over a two year period to provide support. I am currently supporting two young people which has been an amazing experience."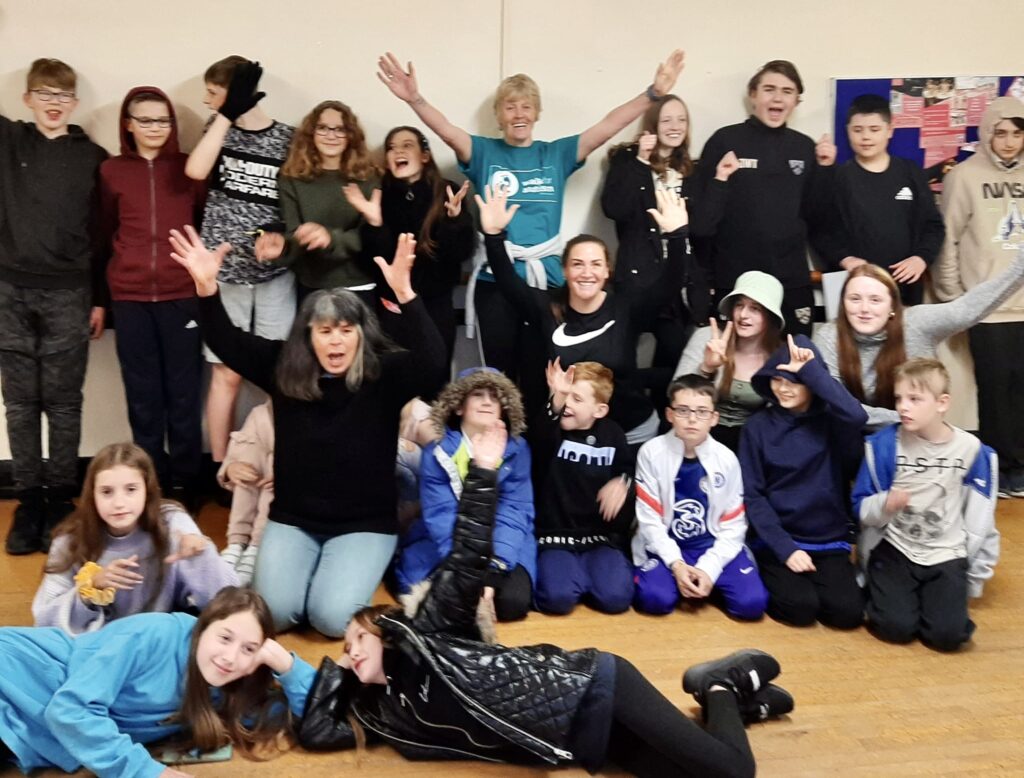 "In October 2021, I also started to volunteer with the Legends activity programme, supporting Denise at the Sittingbourne hub with weekly groups and regular trips. I started to hear the young people talking about a residential that they had been on in the summer and how it was 'the best thing they had ever done'.
Unfortunately due to covid and a lack of funds it looked as if they weren't going to be able to have a residential this summer and I couldn't let that happen as I know how much this group is a life-saver for the young people."
"I already had a place to run in the Brighton Marathon and so decided to do this in aid of YLF, raising money so that the young people in Sittingbourne could get their residential trip!
The young people were told about this and the next thing I knew, they had organised to do their own mini run to help me train and to show their support for me – I felt so touched by this gesture. At the group we all got together and ran round the local park which was incredible to see. Not only that, but one of our young people who has a disability which makes it hard to walk, ran two laps just to support me which was honestly inspiring. In addition, another young person who is autistic has now taken up running.
On 10th April 2022, I took to the starting line and set off on the Brighton Marathon! It was such a tough, emotional and mentally challenging run and when I reached mile 20 I felt as if I couldn't go on and would have to walk the rest. But, with the kids in mind I knew I had to push on and keep running – it was down to them that I got to the end! What you get from being with the kids is like nothing else and that really helped to spur me on at the last hurdle."
"I'm delighted to have raised over £1,000 which will go towards a summer residential and help to increase the confidence, communication skills and independence of all the young people whilst also pushing them out their comfort zone.
I can honestly say that being a volunteer at YLF is one of the best things I have ever done – it has changed my life, made me appreciate life and really humbled me."
Denise, our Sittingbourne Lead for the Legends Programme said:
"The money that Jo has raised is absolutely amazing. This will mean so much to the young people at the Sittingbourne Legends group. We will be able to do so much, not only within our weekly groups but also in our summer activities and residential too. One summer activity the young people really want to do is a trip to Southend by boat and thanks to Jo we can now do this.

The mini run they organised brought all the young people closer together and they loved being involved in encouraging Jo to complete her marathon. They all ran around the park – some even twice – which was an incredible achievement to see. A lot of the parents were so touched by Jo's efforts that they even donated where they could to her fundraising page.

Thank you so much Jo for going the extra mile. You have not only made this summer look a lot brighter, but you have also brought so many people together."