YLF had the pleasure of welcoming Louise Norris from the KFC Foundation to the YLF offices and with her she brought some amazing news...
The KFC Foundation has raised an incredible £26,732 for the young people of YLF!!!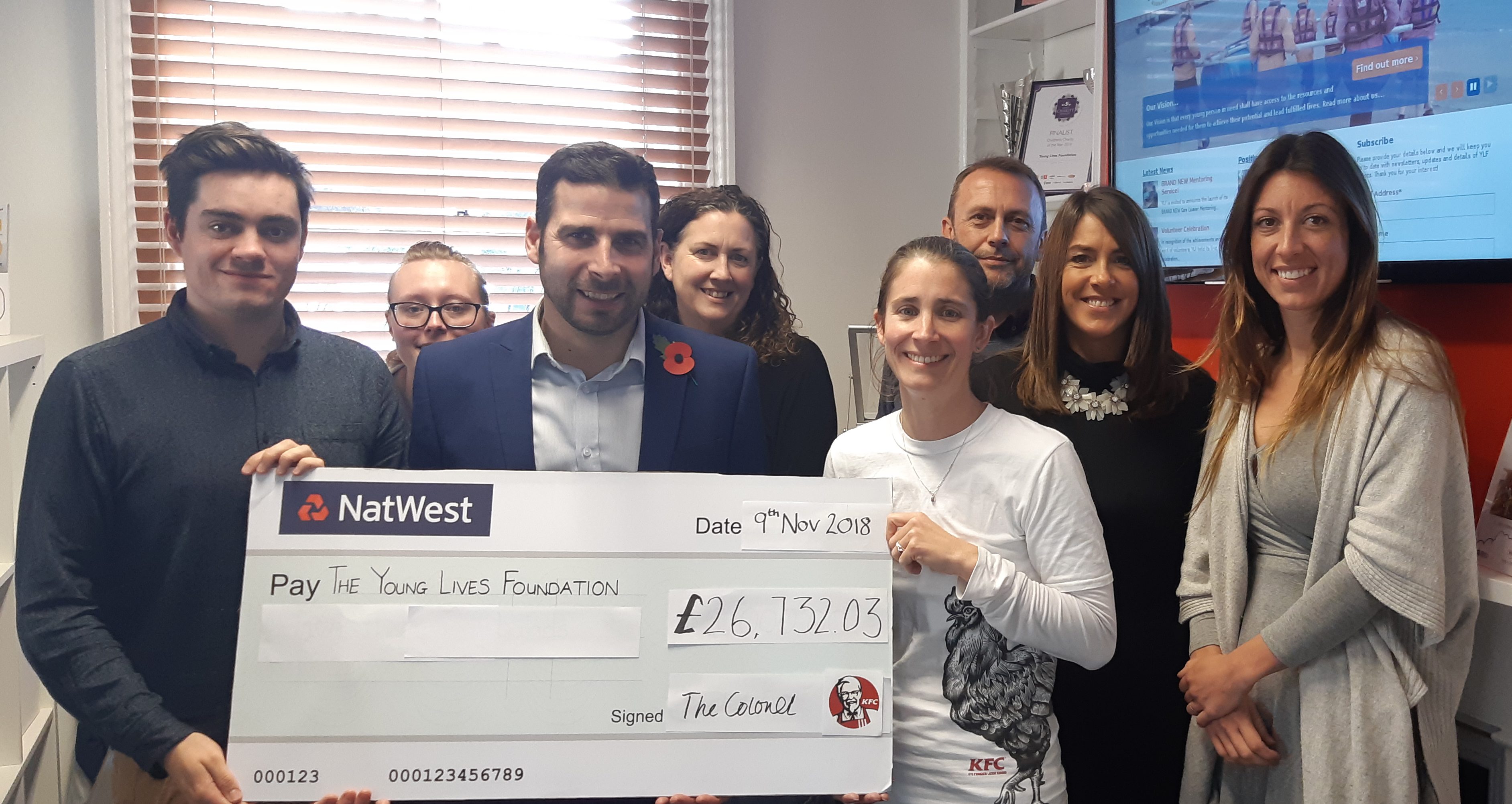 The donation comes thanks to the activities of staff and customer fundraising at KFC restaurants across Kent and East Anglia and will be used to support our Positive Activities Programmes.
We are so grateful to our partners at KFC and can only thank them for their efforts in raising such a substantial amount ... and of course a huge thank you to all of you who have been to KFC and left your change in those boxes at the tills! It really does make a difference!
Remember to tag us in any photos when you next visit KFC using
@ylf.org.uk (for Facebook)
@ylfcharity (for Instagram and Twitter)
and also tag @KFC_uki
or use the hashtag #KFCsupportsYLF 
Full Press Release available to read here
More info about the KFC Foundation can be found here