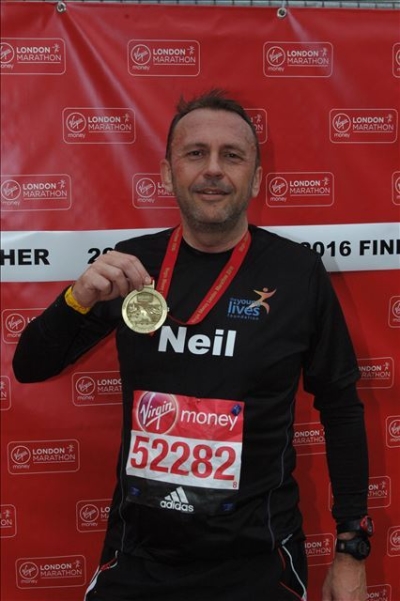 We are delighted to announce that London Marathon runner, Neil, has raised over £1,600 for YLF!
The exciting moment for Neil finally arrived on 24 April as he ventured to London to take part in the capital's iconic 26 mile race!
The purpose behind his drive to run such a race?! To raise money to make a difference in the lives of the children at YLF!
His hard work and training paid off as Neil passed the finish line in a fantastic 4hrs 24mins - such an achievement and something he has happily been reporting on the whole time...
All of Neil's Blog posts can be read right here on YLF's website - Check out his latest write up about the day itself HERE!
Thank you to everyone who has sponsored and supported the event! We are truly grateful!
Neil said: "There were probably 100,000 people along the route, and those guys rocked our world! Names being shouted, high fives, drinks, sweets - it was so humbling.
Those last 6 miles however seem like another 20 - the crowd knows this and scream you home but then it's all down to determination, and running for your personal cause – having been involved with fostering and now advocacy, the brave young people at YLF we are trying to help kept me moving to the finish line.
It was by far, one of the best experiences and days of my life!"