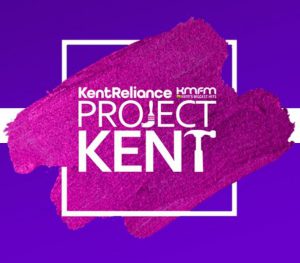 YLF has become the winner of Project Kent 2018, in association with KMFM and Kent Reliance!
The YLF Maidstone Headquarters has been in desperate need of some tlc for quite some time, so a volunteer nominated us as a charity to receive some help from Project Kent... and we are excited to announce that we have been chosen as the winners!
A team of volunteers from KMFM and Kent Reliance will be donning their not-so-best clothes to paint, decorate, and give a little sparkle to our headquarters, turning it into a more vibrant and friendly space for visitors and young people. We want to create a welcoming space for young people to be able to do homework, meet with their mentors, or simply chill. Some new and brighter decor, comfy seating and desk space to work on will transform the ground floor... And we cannot wait!!
The work will take place from 16th July and we will updating you with the progress that's being made via our Facebook, Instagram and Twitter pages - be sure to follow us.. Also keep informed via the KMFM Facebook and Twitter pages and Kent Reliance Facebook page.
We would like to say a huge thank you to KMFM and Kent Reliance for the opportunity, and thank you in advance to all the wonderful volunteers that will be carrying out the work - we look forward to inviting our young people in to check out the new space when it's done!
See video below for more...